Your Legal Friend claims it has been contacted by more than 500 shareholders who are interested in class action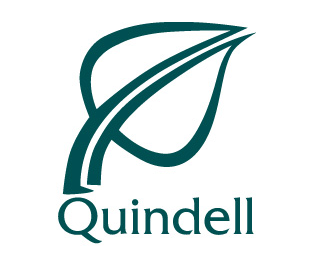 The law firm representing more than 500 Quindell shareholders in a proposed class action has appointed Philip Marshall QC as lead counsel.
Your Legal Friend claims the shareholders have suffered significant financial losses because of "extremely misleading" statements by the company and its board.
The law firm first said back in December that it had been contacted by 250 current and former shareholders who were interested in taking legal action. According to the law firm, that number has now grown to more than 500.
The appointment comes as the FCA confirmed yesterday that it was investigating Quindell over public statements the insurance outsourcer made about its financial accounts in 2013 2014.
The FCA probe follows a review by accounting firm PricewaterhouseCoopers (PwC) into Quindell's accounting practices, which found that the way Quindell recognised revenue and deferred certain acquisition costs was "largely acceptable" but "at the aggressive end of acceptable practice".
The PwC report also identified certain policies that were not appropriate, mainly those relating to revenue from to noise-induced hearing loss cases and related balances in Quindell's Professional Services Division.
Quindell has said it expects its revised accounting practices to "materially impact" previously reported results for the full 2013 year and the first half of 2014, adding that it would "co-operate fully" with the regulator's investigation.
Your legal friend chief operating officer Colin Gibson said: "For the past six months, we have been investigating the circumstances of the potential claimants and the available public information.
"The latter has however been hampered by the significant delay in Quindell's publication of its 2014 annual results. Following the expected announcement of these results over the coming weeks, we would expect to progress the investor action to the next stage."
The Professional Services Division has since been sold to law firm Slater and Gordon, and so will be treated as a discontinued operation in future Quindell accounts.
Quindell has also suspended trading in its shares on the London Stock Exchange's Alternative Investment Market (AIM) until auditing of its 2014 financial results is complete and the results are published.
Quindell has declined to comment.
Your Legal Friend claims that in its investigations into Quindell it has found that:
Published results and forecast statements which the new board of Quindell themselves have now indicated (following the PwC review) were not produced on the basis of accounting policies that were "acceptable" in all respects and will therefore require to be materially restated.
Published statements, valuations and forecasts related to acquired businesses which we expect the ye 2014 results will now show require substantial corrections and write-offs.
The announcement of significant share purchases by directors on 5 November 2014 followed by a correcting announcement 5 days later which indicated that the substance of these transactions was in fact largely concerned with net director share sales.
These share sales were made in a period after one of the company's joint brokers and financial advisors had submitted notice of its resignation but before that material fact had been announced to the market
Confirmation in June 2014 of progress towards a main market listing followed 2 days later by an announcement that this had been rejected.