UK and western Europe chief says company still has much work to do despite strong H1 result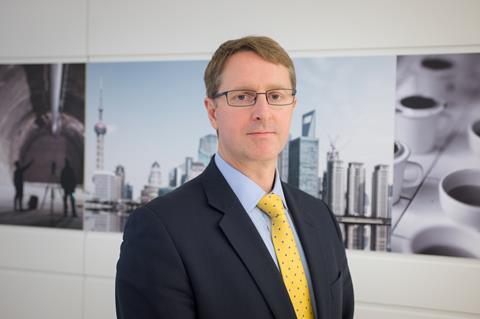 The UK regional broker market is RSA's biggest challenge in personal lines motor, according to UK and western Europe chief executive Steve Lewis.
RSA reported a 113.6% combined operating ratio (COR) in UK personal motor in the first half of 2015 – almost 11 percentage points worse than the 102.7% it reported a year earlier.
Lewis has vowed to fix this, stating: "The performance of our personal lines motor book isn't where we'd want it to be."
Speaking to Insurance Times following the release of an otherwise strong underwriting performance from RSA's UK business, Lewis said: "The area we are probably the most challenged is in the regional broking space, where we have struggled to compete effectively.
"We will continue to look at how we optimise our portfolios in that context."
Lewis would not be drawn on whether RSA was planning to sever more ties with regional motor brokers or cut the business it writes from that market, but he added: "We are working that through.
"We will take the actions we deem necessary to adjust the performance of the portfolio and should we deem it necessary to do actions such as that then we would be looking to discuss those with relevant partners first."
RSA made the headlines in May last year when it announced it would be severing ties with 800 personal motor brokers.
More work to do
Overall, RSA's UK business had a good first half, reporting a COR of 94.4% in the first half of 2015. This was a big improvement on the 100.6% it reported in the same period last year.
While the lack of weather claims helped, as it has with other insurers' results, Lewis said that it only improved the COR by two percentage points. The rest came from improvement in the attritional loss ratio, which measures business-as-usual claims, and reduced expenses.