Bandagu Manzeke faces jail for selling fake insurance policies following IFED investigation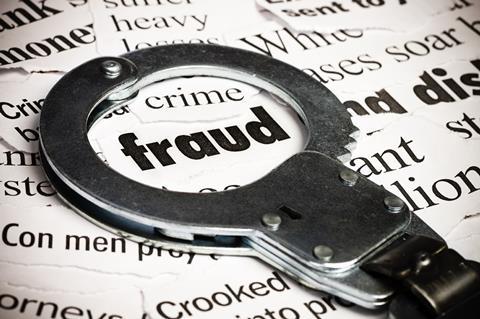 An insurance agent who sold fake insurance policies to pocket thousands of pounds in commission has been handed a 12-month suspended sentence.
Bandagu Manzeke of Church Lane, Hornsey, London was also ordered to carry out 120 hours of unpaid work and pay £6,950 in compensation. The prison sentence is suspended for two years.
The fraud was spotted by Eunisure, the broker Manzeke was working for as a self-employed agent. Eunisure passed the details to the City of London Police's Insurance Fraud Enforcement Department (IFED), which conducted a criminal investigation.
Between July 2014 and March 2015, whilst Manzeke was working for Eunisure, he submitted 30 insurance policies using false names, addresses and details.
For each policy incepted, Manzeke would receive a commission payment. He pocketed just over £7,200 from the ruse.
The fraud came to light when many of the policies Manzeke arranged were cancelled. Under the agreement with the insurers, the commission earned from the policies is paid back if the policy is cancelled within two years.
IFED financial investigator Simon Styles, who carried out the investigation, said: ""As an agent working for an insurance broker, Manzeke should have known better than to think this would go unnoticed.
"He tried to use his position to make a quick profit, but thanks to the diligence of Eunisure, the fraud was uncovered and he now has to pay back the money and carry out unpaid work."
Eunisure managing director Ralph Mortlock added: "There is an extremely small minority of agents who think it is ok to operate in this way and submit false policies in order to profit from the commission fees.
"We felt it was important to take a stand in this case by referring it to IFED and send a strong message that there are serious consequences for any individuals looking to defraud insurers and brokers in this way."