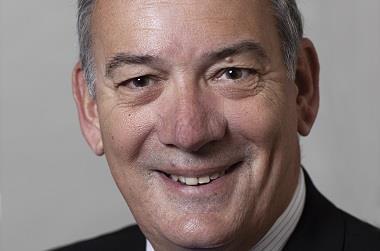 Markerstudy's retail division managing director Russell Bence is to leave on 30 April after 7 years with the company, triggering a restructure.
Bence will not be replaced directly. The retail division, which employs 700 staff, will be restructured into four units. The four existing operations directors will be promoted to divisional heads and report to group commercial director Martyn Holman (pictured).
Ross Barrington, who joined Markerstudy in November 2013 when the group acquired the BDML Connect business from Capita, will head up insurer relations, and brands Insurance Factory, Insurance Shop and BDML.
Richard Morley, who also joined Markerstudy from Capita, will continue to be responsible for classic car broker Lancaster.
Amanda Kerry-Wallington will continue to lead specialist insurance broker and claims administrator Supercover, which Markerstudy bought in 2014.
Neil Muldoon, who joined Markerstudy in 2015 when it acquired personal lines insurer The Policy Shop, will head up brands Insurance Choice and The Policy Shop.
Holman said: "This is a hugely exciting opportunity for the new divisional heads to grow their sectors with greater autonomy. Promoting from within is our preference, ensuring we lose nothing of the specialist brand knowledge and experience gained over many years.
"I have every confidence in Ross, Richard, Amanda and Neil to drive their brands forward. We of course thank Russell for the part he has played in growing the retail division by 70% during his tenure, and we wish him every success in his next role."