Confused.com survey says motor premiums rose 14% over the past year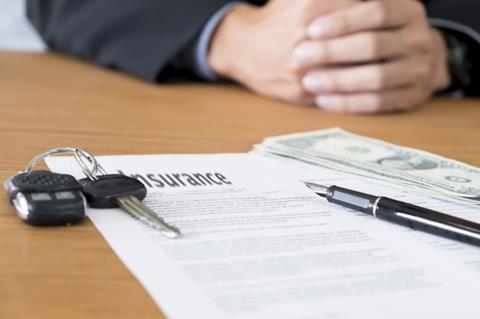 Motor premiums continue to rise, according to the latest Confused.com/Willis Towers Watson car insurance price index.
Over the last 12 months, average prices have increased by 14% - equivalent to £95.
A driver can now expect to pay £767 for a typical comprehensive car insurance policy, the costliest amount since mid-2012 when the average premium stood at £797.
These rises are compounded by increases in Insurance Premium Tax, now 10% compared to 6% this time last year.
Older drivers continue to see the greatest increases. Comprehensive premiums have never been higher for many drivers in their sixties and seventies, the report said. At 10%, drivers aged 71 and over have seen their biggest ever quarterly increase.
Though premiums for teenage drivers are currently only 56%-75% of their maximum ever premiums, the report said the cost of car insurance for younger drivers remains "eye-wateringly high".
Average premiums for people aged 26 and under are all over £1,000. 17-year olds pay the most (£2,112). Motorists aged 60 and over, by contrast, can still typically expect to pay less than £500.
Both male and female drivers have seen their premiums rise substantially over the last 12 months. However, males have seen prices accelerate more than their female counterparts, climbing by 15% or an additional £104 year-on-year, and 13% or an additional £84 year-on-year respectively. The average man's premium now stands at £812, while for women it is £711.
Even though EU rules have banned insurers from taking gender in to account when calculating premiums since December 2012, the gap in price between men and women's car insurance continues to widen. There is now a difference of £101 between the sexes in Q4 2016, the first time the £100 barrier has been broken since the EU rules came into force.
Amanda Stretton, motoring editor at Confused.com says: "With the average premium standing at £767, the cost of car insurance hasn't been this high for over four and half years. What's more, as prices continue to climb, it seems only a matter of time before we're back at the £858 peak we saw in 2011.
James Dalton, the ABI's director of general insurance policy, said: "Pressure is growing on premiums. Cold callers and ambulance-chasing lawyers are still finding ways to exploit the system, with government data suggesting a 5% increase in whiplash style claims.
"This is driving up costs for honest motorists. In addition, the Government has doubled Insurance Premium Tax in just over a year, and repair bills are going up as cars get more sophisticated.
"So while insurers are doing all they can to control costs, these pressures show how important it is that the Government's latest proposals to tackle low value whiplash style claims are implemented fully and as quickly as possible, and that there is no rise in Insurance Premium Tax."