Ann Clywd, MP for Cynon Valley, called for a further investigation in to the alleged scandal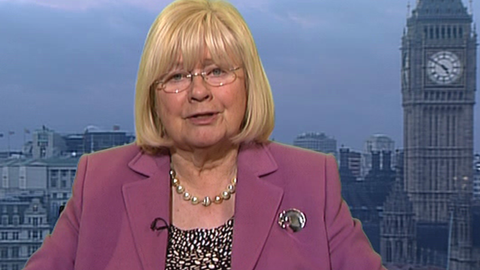 A senior Welsh Labour MP has brought fresh light to long standing allegations that Zurich Municipal suppressed reports about child sex abuse cases to avoid councils' cover's being voided.
Ann Clwyd, Member of Parliament for Cynon Valley since 1984, raised her concerns in parliament after a BBC documentary uncovered fresh evidence claiming that many local authorities were forced to hold back information by insurance companies or risk losing their cover.
Clywd specifically references a north Wales scandal during the 1970s based in the now defunct Clwyd and Gwynedd county councils, both of which were insured by Municipal Mutual.
In 2000, when the allegations arose, Zurich said that it expected to face an eventual bill of 'several million pounds'.
Clywd goes on to also allege that Zurich Municipal suggested that the chair of the council's social services committee, who she describes as a 'brave and determined whistleblower', should be sacked if he spoke out.
Speaking in Parliament, Clywd said: "In 1992, Clwyd council was told by Municipal Mutual Insurance Ltd, which now operates under the name of Zurich Municipal, that publication of the first report (in to the abuse) could amount to a waiver of public interest immunity or privilege and could become a contempt of court case in view of anticipated forthcoming criminal proceedings arising from the abuse."
"The report was not published because of concerns from the council's insurers. The report was virtually unseen by committee or council members and was pulped."
Zurich says that it acted lawfully during this period. They claim that reports were not published because of external legal advice, and not pressure from themselves.
A statement from the insurer reads: "The intention was to ensure that fair compensation was paid to all individuals who had suffered abuse and that no valid claims were compromised. We do however regret that the tone of some of the communications at the time were not in line with the way we would communicate on such an issue today."