Markerstudy will expand its current pet offering with underwriting capability
Markerstudy will start underwriting pet insurance.
The group's Retail & Affinity division already acts as a pet administrator. It will now expand its offering to include the ability to build and price products and calculate risk.
This is alongside administration and claims handling.
New roles
John Gibson, divisional head for Zenith Insurance, will head up the underwriting and pricing capability.
Gibson has 24 years of experience in insurance and has spent the last decade working specifically in the pet market on underwriting, product development and pricing.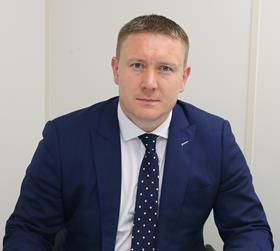 He said: "We are committed to bringing an unbeatable product and service to the market so that the entire proposition can be undertaken, end to end, in house.
"We already have dedicated in house qualified vet nurses to assess claims and now we can offer an extended and bespoke underwriting package to support this."
Ross Barrington, managing director of Retail & Affinity said: "We've been looking to expand into this area and John brings the perfect set of skills to this venture and our ambitious plans for growth."
Ross Hallifax, formerly at AXA, is also joining as Affinity director for Markerstudy's pet division.
And Barrington added: "We're always keen to attract the best talent in the industry and this new appointment will strengthen an experienced and dedicated team with a proven reputation in the market for first class service.
"It reflects the significant strategic expansion of Markerstudy Pet and I'd like to wish Ross the best of luck in his new role."