Cost of crime and accident reports to rise by 20%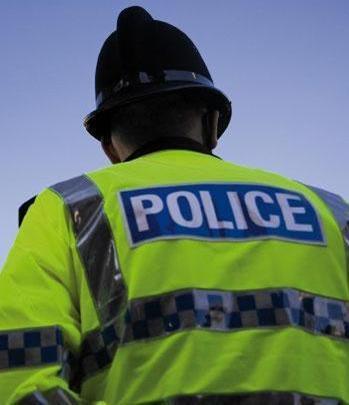 Insurers and loss adjusters will end up paying 20% more for police reports after a move by HM Revenue & Customs to get police authorities to start charging VAT on the reports and to backdate the tax by three years.
Industry bodies investigating claims can ask police authorities for information on crimes and car crashes. The police charges fees that can rise about £200 for each report.
Until now the police authorities have not charged VAT on top of fees, but an HMRC spokesman said reports to insurers are classed as "voluntary" and therefore subject to VAT.
Thames Valley Police Authority started charging VAT last month, the first authority to do so.
HMRC told Thames Valley that it should have been charging VAT on its reports all along and could backdate VAT by three years.
But a Thames Valley Police Authority spokesman said the authority had decided to pay the backdated VAT itself to avoid extra paperwork.
This move by HMRC could end up being very costly for insurers. CMA Claims managing director Philip Swift said that up to half of the claims handled by his firm required a police report.
Swift said: "It's just another tax. I'm having trouble reconciling in my head how it can be appropriate to levy this charge, which ultimately an insurer cannot recover."
Before VAT, the minimum charge for a single police report on crime and theft is £75, but many police authorities charge more.
For example, Swift said that West Midlands Police Authority charges more than £80.
There is no minimum fee for car accident reports, but these normally cost at least £70 and can cost more than £200, according to Swift.
Allianz casualty and motor manager Sarah Mallaby warned that charging VAT on reports would drive claims inflation and increase motor premiums.
Mallaby said: "Theft and accident reports are necessary to our claims operations and we have no choice but to continue to purchase them. But, at a time when the industry is struggling to contain other claims costs such as referral fees and credit hire rates, this is another cost that can only be supported by motor premiums."
Talking points …
● How much will this extra tax burden rankle with insurers and loss adjusters, particularly as they often receive police reports weeks late from overstretched police authorities?
● If insurers are forced to hike motor rates in response to the new VAT charge, will consumers be sympathetic?
● Will any police authorities charge insurers for three years' backdated VAT, and what will be the administrative cost of compliance to insurers?