Chief executive says the business has 'a solid foundation on which to build' for this year
Insurer Ageas UK has reported that its gross income fell by 2% in 2020, moving from £1,517m in 2019 to £1,484m last year.
It attributed this drop to reduced business volumes following its divestment of Tesco Underwriting in 2020's quarter four, as well as the impact of the ongoing Covid-19 pandemic, which led to "reduced motor pricing during the lockdown".
Other contributing factors include "lower mobility on volumes" and "motor pricing discipline applied at the start of 2020 linked to claims inflation", it said.
These figures form part of the insurer's year-end 2020 financial results, published today.
Ageas further noted that it saw growth within its household and commercial lines, "driven by new deals in the broker household market and growth in non-motor commercial lines schemes".
Talking on this, Ageas UK chief executive Ant Middle said: "We are pleased to see the positive impact of our trading with a wide range of brokers throughout the year, which underlines the enduring strength of these relationships no matter what the challenges."
Claims impact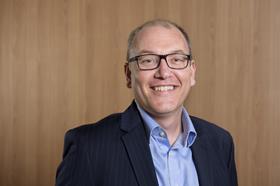 The full year net result for 2020 amounted to £58m – a 3% drop compared to the £60m recorded in 2019.
The firm's combined operating ratio (COR), meanwhile, reduced from 98.7% to 95.2% between 2019 and 2020 – Ageas said this was because of "the lower frequency of motor claims as a result of less traffic on the roads, which offset the multiple weather events during the year".
For motor specifically, gross inflows fell from £778.5m in 2019 to £743.8m last year. The insurer added that the "motor market continues to evolve" due to "underlying uncertainties reflecting claims inflation and expected future liabilities with post-Brexit and post-pandemic impact on claims costs".
Home insurance saw gross inflows increase, from £275.2m to £302.6m over the reporting period.
"Claims volumes in household increased because of severe weather in February, August and December. This was particularly noticeable compared to the benign weather of 2019," Ageas explained.
For travel insurance and other lines, gross inflows also grew between 2019 and 2020, from £152.9m to £182.8m.
Solid foundation
Middle continued: "We have returned a resilient financial result in the context of the current climate, with reduced motor claims frequencies offsetting the major weather events experienced throughout the year.
"Reported income reflects the anticipated divestment of our share in Tesco Underwriting and the effects of the pandemic, alongside our disciplined and responsive underwriting throughout the year.
"As we face into another year of uncertainty, we are confident that we have a solid foundation on which to build. We enjoy strong relationships with brokers, the commitment of our employees and exciting plans for the future development of Ageas in the UK."