GlobalData believes that targeting immediate claims payouts is a 'good strategy' from Allianz
Allianz could gain a competitive advantage in travel insurance thanks to its recent partnership between its B2B2C arm Allianz Partners and insurtech Blink.
This is according to data and analytics firm GlobalData. It pointed out that this strategy has allowed the insurer to modernise its processes.
The insurtech partnership with Blink allows for instant claims payouts and for flight rebookings to be processed through an app.
Ben Carey-Evans, insurance analyst at GlobalData, said: "Targeting claims and immediate payouts seems to be a good strategy from Allianz. Blink's platform automatically rebooks consumers whose flights have been cancelled onto new ones [and] also offers lounge access for delays."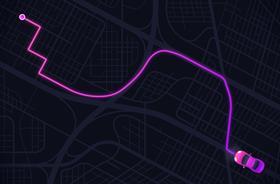 Wary
Carey-Evans continued: "Consumers are likely to be wary of potential disruption when they are allowed to travel again. Therefore, anything insurers can do to alleviate that will give them a competitive advantage as flights have been cancelled, often at short notice, throughout 2020 and into 2021 as Covid-19 continues to cause severe disruption."
GlobalData's 2020 UK Insurance Consumer Survey revealed that Allianz was the 18th largest insurer in the UK, with a market share of just 2.1% that year.
Irish insurtech Blink was founded in 2016 - it featured in GlobalData's July 2017 Fintrack, scoring four out of five. It was considered to be original, long lasting, operationally impactful and provided an improvement to the user experience.
"Despite consumers still being wary about travelling as the pandemic is ongoing, the travel industry looks set to be boosted in 2021 by the news that vaccine passports will be introduced," Carey-Evans added.
"This will allow those who have been vaccinated to travel to certain countries, which means that the travel insurance industry should start to pick up again."