The insurtech hopes to expand globally with her expertise
Amanda Blanc has joined insurtech Laka's directors' board and is set to play an "instrumental role".
This is according to the insurtech's co-founder Tobias Taupitz, who said that Blanc will help Laka fulfil its ambition to expand globally.
She will work closely alongside the organisation's founders and existing directors in support of Laka's mission to provide fairer insurance to the outdoor community, starting with cyclists.
Blanc said: "Laka are building on the traditional insurance offerings usually seen with a new and innovative community-based model. To be able to find an insurtech which challenges conventional thinking in such a dramatic way and also happens to be based around cycling is very fortuitous. I am looking forward to helping the Laka team achieve their ambitious goals."
Keen cyclist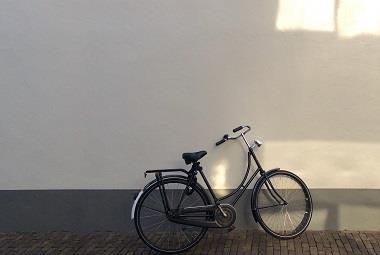 With Blanc being a keen cyclist, Laka believes the board position will allow her to leverage not only her experience in the insurance industry but also her passion for cycling.
She brings a wealth of knowledge and experience from her previous roles in the sector, most recently as Zurich's chief executive for Europe, Middle East and Africa (EMEA) and global banking, as well as the chief executive of AXA UK and Ireland.
Taupitz added: "As a keen cyclist, [Blanc] can relate to our customer pain points and, as a senior insurance executive, she appreciates the degree of innovation that Laka brings to the market. A European HQ alongside a UK-based HQ requires robust governance and insurance knowledge. We could not have asked for a better fit than [Blanc]."
A different approach
After Laka initially launched in the UK back in January 2018, offering bicycle insurance, it recently announced that it will be expanding throughout Europe.
The insurtech claims to have pioneered a community-driven approach to insuring bicycles with its proprietary technology, which can estimate the likely cost of its customers' premiums based on the claims it has paid out to the community over the last 12 months.
The actual share each customer pays will vary every month, but there is a cap that the monthly premium will never breach based on the value of each customer's bikes and equipment.
This means that 80% of what each of Laka's customers pay goes to help fellow members who have damaged or lost their bike, with 20% left to cover Laka's overheads; Laka believes this model saves its customers money.

Subscribers read more
Lloyd vs Google: The implications for brokers and insurers