Brokers must also move from 'traditional risk indemnity into risk management mitigation' to obtain 'frequent customer engagement', says senior managing director
Mergers and acquisition (M&A) activity in the broking sector is "still running in full force", which indicates that "brokers are seeing a rosy future for the broking market", according to Jamie Althorp, insurance lead for UK and Ireland at professional services firm Accenture.
Speaking exclusively to Insurance Times, Althorp cited examples such as Gallagher's acquisition of Willis Re in December 2021, as well as Howden Group's June 2022 announcement to purchase reinsurance broker and risk management advisory firm TigerRisk Partners.
Althorp said deals like these "indicate that brokers are seeing a rosy future for the broking market to power that M&A activity".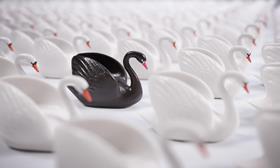 He continued: "Some have been saying for years that brokers will decline - we're certainly not seeing that. The M&A machine is still running in full force."
Greater customer engagement
For Kenneth Saldanha, Accenture's senior managing director for insurance, brokers are also currently showcasing "a real recognition of the need to move from traditional risk indemnity into more risk management mitigation".
He believes this shift is fuelled "by the ability now to do sensor driven, cloud-based offers", which has led many insurers to create "more usage and behaviour-based" insurance products that aim to boost communication touchpoints with customers.
He explained: "Whether you're doing telematics in your car, or you're doing health wearables, or you're doing sensors in your buildings and your homes - we're seeing a lot of shifts away from just the 'call us when you have a problem' [mindset] to a very deliberate effort to change the engagement model to 'let us help you manage the risks on an ongoing basis'.
"Really, the exact question has been how can we get to a more frequent customer engagement? Not so much let's create a new product, but how do we get away from only talking to [insurance customers] when [they] have a bill, a renewal, or a claim?"