This extends the pair's existing partnership, the two also have plans to simplify the customer experience using technology
Covéa Insurance has entered a five-year motor insurance partnership with high-street retailer John Lewis, extending the pair's current collaboration that began back in 2019.
The car insurance product resulting from the partnership will be marketed by John Lewis, while Covéa will provide the policy administration, underwriting, pricing and claims service.
Both firms believe the new five-year agreement will hold exciting opportunities to invest in the pair's proposition.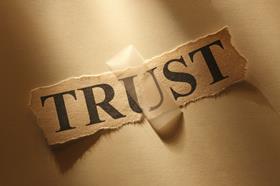 They also have plans to enhance and simplify the customer experience using technology and insights.
Covéa Insurance's managing director of personal lines and protection James Gearey said: "Being absolute believers in the benefits of collaboration and having a relentless commitment to customer experience, I believe we are uniquely well placed to work with a respected brand like John Lewis.
"Our values and aspirations are fully aligned and we are extremely excited about the prospects of working together to deliver great products and service for our customers.
"We don't underestimate the immense privilege and responsibility that comes from being [a] custodian of an esteemed brand."
This news follows John Lewis revealing a new flexible home insurance product via a Munich Re partnership in March. Later that same month, loss adjuster Sedgwick also partnered with John Lewis for a home insurance claims solution.
Happiness and trust
Research foundation Fairer Finance's customer experience ratings table shows John Lewis is ranked in the top five, with a score of 73% for motor insurance. The high-street retailer also received a customer happiness score of 75.5% and trust was 84.68%.
Mat Shepherd, head of commercial, financial services at John Lewis, said: "Partnering with Covéa has allowed us to deliver a five-star Defaqto product to our customers and together, we are able to deliver great customer service as well as a deep policy offer.
"Covéa's expertise in motor insurance and true collaborative approach complements the John Lewis brand."