Links were found between both parties involved in a collision
Four men have been sentenced for their part in a crash for cash scam.
On 21 July 2016, the four men were travelling in two cars that collided near Runcorn.
One of them, Arnold Flanagan, 27, had taken out a policy with LV= but cancelled it three weeks after saying the vehicle had been stolen.
LV= was notified that a claim had been made by Levi Ireland, who was driving a Mazda that had had an accident with Flanagan's Fiat Punto. The email address Ireland used was the same as that used by Flanagan when he took out the policy, which raised suspicions for the insurer.
Flanagan contacted LV= to report the crash, which he said had taken place two days before it was stolen. Two passengers who claimed to be in Flanagan's car - Jamie Howard and Thomas Johnson - subsequently both made a personal injury claim.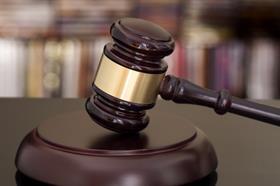 LV='s initial suspicions prompted further enquiries which found social media links between the group. The personal injury claims were rejected and the case was referred to IFED.
At Liverpool Crown Court, Flanagan was sentenced to 22 months imprisonment, suspended for 18 months with 180 hours community service; Ireland was given 17 months jail time, suspended for 18 months, also with 180 hours of community service; Howard received 17 months in prison, suspended for 18 months and Johnson was given an 18-month community order plus 150 hours of community service.
LV='s general insurance fraud director Clare Lunn commented: "It's encouraging to see these opportunist fraudsters receiving jail time and driving home the fact that fraudsters will not get away with trying to pull the wool over our eyes.
"Insurance exists to put things right for genuine customers when they go wrong, not to be abused by criminals looking to make a few quid for Christmas. LV General Insurance takes a firm line on defending any fraud we detect and we will always push for the strongest possible sentences."