OneSpan's senior solutions expert explains why consumers want a combination of digital and human interaction
Post-Covid insurers are competing on new ground because the consumer landscape has been transformed so that the focal point is now digital.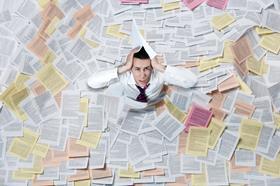 OneSpan's senior solutions expert Phillip Wood said that "digital is like salt that's sprinkled on the entire [insurance] process, it is enhancing this overall process".
"You don't want digital only, just like you don't want a meal full of salt," he added.
Speaking during a session entitled Bionic Insurance: Combining in-person and digital interactions at BrokerFest 2022 (16 June 2022) Wood told delegates: "Digital has not completely replaced things, it's just in a support role. Going back decades, it was all done in person, then it transitioned and now everyone likes to think everything is digital, but that's not always the case."
This includes interactions between brokers and agents. Wood cited e-commerce giant Amazon which has opened physical retail locations as well as having its large digital presence.
He explained: "[Amazon] recognise that customers want an omnichannel model. That's want customers want – the flexibility of having different interactions."
Bionic insurance fuses the human aspects of insurance with digital.
He pointed out how important it is that digital is able to work with and enhance other channels of doing business to create "a unified omnichannel".
"Consumers prefer hybrid experiences, with the concept of digital now at the centre of customer interactions and transactions we are seeing a trend towards hybrid experiences," he said.
Clunky PDFs
Pre-pandemic many carriers and brokers relied on in-person signing of documents, but a digital transformation has occurred.
"That gap has narrowed due to the pandemic forcing carriers and agents to be bringing in some kind of e-signature [electronic signature]," Wood added.
Digital PDF documents and remote e-signing have facilitated this transformation and, although Wood believed this was a good first step, he mentioned PDFs could be "clunky".
He explained: "PDFs are not a true digital experience, there are too many steps to sign an agreement. There are sections of the pdf that require you to fill out multiple fields with the same information. For errors and missing information, email is the default mechanism to send PDFs back and forth. At the end of the process, you have to print, sign, scan and email those documents back.
"One of the biggest complaints during the pandemic was the lack of scanners at home."
For this reason, Wood recommended dynamic forms which can change in real-time as they were filled out.
He gave an example – in Italy, Generali added e-signature technology to some policies, this resulted in a 75% increase in completion rates.