Insurance Times speaks to industry experts following Citizens Advice revealing a car insurance 'ethnicity penalty'
Citizens Advice is calling on the FCA to act after a year-long investigation exposed what it has coined as an 'ethnicity penalty' among the motor insurance industry.
The charity analysed 18,000 car insurance costs reported by people who came to the organisation for debt help in 2021.
Its investigation found that people of colour were paying £250 more on average for car insurance than white people, regardless of gender, age and income.
It also found by looking at eight different postcodes that people living in areas where a high proportion of people of colour lived paid at least £280 more for their car insurance, compared to those living in majority white areas.
People of colour would therefore be 13 times more likely to be paying higher prices – equating to at least £213m a year more collectively on their car insurance, if replicated across the country.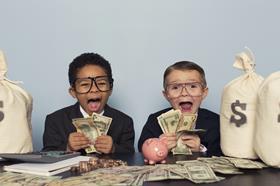 Common risk factors such as crime rate, deprivation, road traffic accidents and population density could not account for the difference in price.
The average quote in a low-crime area where most of the population were people of colour was more than double than in a largely white area with a much higher crime rate.
Citizens Advice chief executive Dame Clare Moriarty therefore said that "it is time for the FCA to lift the bonnet on insurance firms' pricing decisions and ensure no one is paying more because of protected characteristics like race".
She added: "The use of algorithms has real-world implications for real people. They must be applied with caution, under the careful scrutiny of regulators."
The charity felt this should include insurers proving that they were abiding by the Equality Act (2010) to the regulator, as well as requiring insurance firms to audit and account for their pricing decisions.
Meanwhile, James Dalton, ABI director for general insurance policy, stated that its members do comply with the act and "insurers never use ethnicity as a factor when setting prices".
He continued: "Insurance is priced on individual risk levels and there are many different risk related factors that are used to calculate the price of a car insurance policy which, as Citizens Advice recognise, should not be looked at in isolation, but ethnicity is not one of them.
"As the report says, the research 'was exploratory, and therefore cannot definitively identify what is driving this trend.'"
Data discrimination
One possible influencing factor, according to the charity, is the growing amount of data in the industry – complex algorithms are hard to examine, making it difficult to track if some groups are paying more than others.
Sicsic Advisory managing director Michael Sicsic, therefore said that "the issue raises the deeper question of model risk in financial services, including the use of machine learning and other artificial intelligence techniques".
He continued: "Advanced uses of data have been a fundamental driver of innovation in insurance. However, it is essential that firms retain oversight of how that data is sourced, how models work and how the output is aligned to desired customer outcomes.
"Independent audits of their pricing models and external data sources assurance should be an important next step."
Sicsic further noted that the FCA's new regulation to introduce a Consumer Duty begins to address its concerns around data, pricing models and consumer harm, as it will require firms to justify when different groups of customers get different outcomes in terms of products, price and value.
The regulator's second consultation on the proposed Consumer Duty closed on 15 February 2022.
Despite defending the industry, Dalton noted that the ABI recognised that the report raised an "important public policy debate".
"Like everyone, our sector has a role to play in addressing inequalities that exist in wider society and it's an issue that we will continue to engage on constructively as an industry," he said.
Sicsic added: "Businesses have a duty to avoid discrimination whether direct or indirect and to ensure appropriate controls throughout their business.
"It is outcomes and oversight that matter."