Chief executive says the regulator will now focus on 'results' rather than 'processes'
The FCA last week (7 April 2022) released its new three-year strategy, designed to "improve outcomes for consumers and in markets throughout the UK".
Contained within the strategy document are three areas of focus that the regulator plans to prioritise for the years through to 2025. These include reducing and preventing serious harm, setting and testing higher standards and promoting competition and positive change.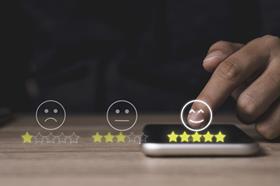 Nikhil Rathi, chief executive at the FCA, said: "We are being tougher on firms [that] want authorisation to operate in the UK, using data more systematically to ask the firms we supervise more rigorous questions and using our enforcement and intervention power more actively, pushing the boundaries where we need to."
Alongside the three outlined areas of focus, the FCA specified four outcomes that it expected financial services firms to deliver. These are fair value, suitability and treatment, confidence and access.
In a section entitled 'Expectations for regulated firms and individuals', the regulator explained that "firms are responsible for conducting their business in a proper and responsible way".
It added: "Firms are responsible for following our requirements. We supervise to test that firms and individuals comply with our rules. But we expect firms and individuals to follow the spirit, not just the letter, of our rules and guidance."
To support this approach, the FCA said it was shifting its focus to outcomes and would give firms "greater flexibility" on how they delivered "good outcomes".
A welcome step
Anne Fairweather, head of government affairs and public policy at financial services firm Hargreaves Lansdown, praised the FCA's new tripartite focus as a "welcome step forward".
She said: "In particular, we welcome the fact that the FCA sees informed and empowered consumers as an important defence against bad conduct. Over time, consideration needs to be given as to how this aim is measured. Data from firms, collated under the Consumer Duty, could really drive this ambition."
The Consumer Duty, due to come into effect from April 2023, represents a shift in the regulator's expectations and places a burden of proof on brokers to demonstrate they are delivering good consumer outcomes via detailed reports.
New developments?
David Morrey, partner at Grant Thornton UK, was cautious about the significance of developments contained within the FCA's new plan.
He explained: "When you drill down into the detail, it's clear that [the plan] largely continues to pursue initiatives that featured in the previous plan and does not introduce any materially new developments.
"As many of the 2021/22 plan commitments are still in flight and require a lot of further work, by both the FCA and regulated firms, the stable and continued agenda is likely to be welcomed.
"One of the big initiatives the FCA has been promising for some time is its data strategy, critical to its ambition of becoming a 'data led regulator'. This year's plan tells us that we can expect [a] long-awaited publication during 2022 – a strategy that is likely to be heavily scrutinised when it appears."
Understanding concerns
Branko Bjelobaba, principal at compliance consultancy Branko, told Insurance Times that he welcomes the FCA's three year strategy, "especially [its] desire to prevent harm to customers".
He said: "We have seen the FCA come out with pricing and product governance rules that make insurers assess the value of their products, including whether commissions are indeed commensurate with what brokers are having to do and I especially welcome the work with multi-occupancy insurances.
"It is really time to consider that the customer is the person having to pay for the largesse of others in the distribution chain. Some insurers really need to wake up to what they are continuing to perpetuate and work together – perhaps with the ABI leading this – to stop the harm being done by them together with brokers, property management associations and landlords.
"I do hope that that the FCA understands the concerns of the sector and do something about it."
Supporting 'performance culture'
Michael Sicsic, managing director of specialist financial services risk and regulation consultancy Sicsic Advisory, explained that the FCA's new plan seemed to support its chief executive's intentions.
Sicsic said: "Rathi was brought in to fix the performance of the FCA. The strategy, business plan and outcome metrics support the drive towards a performance culture he wants to build and a way of measuring its success."
He added that while there were no specific updates for the insurance sector, the regulator would "continue to announce policy interventions throughout the course of the year".
However, Sicsic noted one key takeaway for all "established and reputable firms".
He explained: "The new Consumer Duty principle is confirmed as [the FCA's] flagship policy. This raises the standards it expects firms to adhere to above 'treating customers fairly', with a rigorous amount of reporting and internal measurement to support its implementation."