Q1 2022 saw the highest ever-recorded participation of early-stage investment
Global insurtech funding for the first quarter of 2022 reached $2.2bn (£1.75bn) and has demonstrated no signs of slowing down.
It follows 2021 when global insurtech funding hit $15.8bn for the year – the highest annual capital inflow ever and more than 2020 and 2019 combined.
This is according to the inaugural Global Insurtech Report from reinsurance broker Gallagher Re. It also revealed last year's deal count hit another record at 564 deals.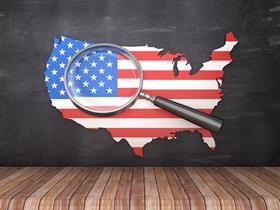 Meanwhile, new highs were also reached for international participation, unicorns, Initial Public Offerings (IPO), and single-deal size.
The rise in total funding in the final quarter of last year (2021) was driven by 13 mega-round deals, accounting for 71% of the $5.3bn invested during that period.
Alongside this, Q4 2021 was – until the first quarter of 2022 – the largest-ever for Seed, Angel, and Series A funding rounds, which totalled $635m.
Andrew Johnston, global head of insurtech at Gallagher Re, said: "This may be an indication that capital invested is actually becoming democratised – a more equally distributed spread of total capital invested.
"This possibility is further bolstered by the fact that Q1 2022 observed the highest ever-recorded participation of early-stage investment, with a highly impressive $660 million invested into insurtechs globally at their earliest stages."
There were fewer (only five) mega-rounds recorded in the first quarter of 2022.
He continued: "An incredible upwards trajectory of global insurtech funding has occurred during the past nine years, after we started tracking it in 2012, culminating in the record-breaking $15.8bn total for 2021.
"By the end of 2021, an enormous $41.65bn had been invested globally into insurtechs across 2,249 deals in 63 countries. It included 99 mega-round deals, which accounted for $21.88bn of the total. Therefore, more than half of all the investment (52%) deployed during this period went into only 4.4% of all insurtech deals.
"While 'only' 43% of the total global investment recorded when compared with the prior quarter [Q4 2021], Q1 2022 saw parity between quarters in terms of total deal flow [deal count], with a very impressive 143 deals recorded."
Redefining insurtechs?
Speaking broadly, Johnston said: "Much of the money, in more recent years at least, has been invested into companies that would not necessarily have been labelled insurtechs five years ago. Since almost all new ideas and entrants now have a technological angle, it becomes harder to separate the two.
"If we were to look back at every single insurance sector investment since technology was first truly yoked, and reclassified the investment data to the current broader use of the term, insurtech investment's recent worldwide growth trajectory might look a little less impressive and stark.
"The vast majority of new insurance projects, ventures, and businesses will be heavily supported by tech. Technology will be the platform, enabler and product that continues to keep our industry relevant and cost efficient, so the label 'insurtech' needs redefinition."
In 2022, Gallagher Re's quarterly series of Global Insurtech Reports been themed 'Global trends, and regional idiosyncrasies' with each report looking at specific geographies, beginning with the Americas.
The latest report opens with a snapshot of the region's insurtech landscape, noting that at year-end in 2021, the United States had seen more insurtech investment – both in terms of cash and deal count – than the next 60 countries combined.
Up until the end of 2021, the region had hosted 54.62% of all deals completed, raising $27.2bn through 1,237 rounds – of which $26.5bn was raised by US companies.
The report also examined the most recent quarterly investment statistics for the region.
It includes case studies of the insurtechs – Root a full-stack, risk-bearing personal lines insurance company, Mexico's Zenda.la, a digital health insurance MGA in partnership with Swiss Re and Prevem Seguros, and Foxquilt, which develops, underwrites and distributes its own commercial insurance products in the US and Canada with the backing of Munich Re.
The report spotlights the "deal of the quarter", which makes Betterfly Latin America's first unicorn.
The digital health insurtech automatically tracks individuals' good habits and rewards them with no-cost life insurance coverage.