The new hire joins from Ardonagh as a 'marquee signing for GRP'
Global Risk Partners (GRP) has appointed former Ardonagh staffer Steve Anson as its new chief operating officer.
Anson began in his new role on 6 April - he will also sit on the firm's executive committee and report to group chief executive Mike Bruce.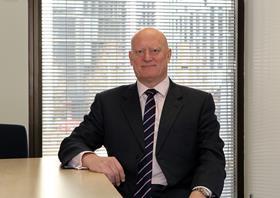 According to Bruce, "Steve is a marquee signing for GRP and underlines the critical importance we attach to successfully delivering our transformation programme".
Following over a decade in HM Armed Forces (Army Royal Engineers), Anson joined Ardonagh in 2009. He held various senior roles, including managing director of Your Insurance Group - the trading name for Towergate Underwriting Group - as well as worked as divisional managing director, SME and specialist personal lines.
In 2014, he was appointed chief operating officer at Towergate Direct, before being promoted to chief executive of Towergate Retail in 2015.
At Ardonagh, Anson was responsible for a number of SME, non-standard home and retail specialty businesses. He also oversaw the transformation of these businesses through a process of entity consolidation, re-platforming and proposition rebuilds.
New opportunities
In his new role, Anson will oversee business transformation, including the integration of the group's businesses. He will seek to deliver a consistent, digital, data-enabled target operating model - Bruce said this is critical to achieve the group's ambitious growth strategy.
Bruce explained: "The pandemic has greatly accelerated the pace of change in broking; what may have taken years to achieve, such as digital adoption, virtuality and remote working, has happened in a matter of months.
"There is a clear opportunity for GRP to be one of the winners in this emerging market, but we need to accelerate our transformation into a fully integrated, digitally savvy, data-led business that has the ambition and capability to lead the UK broking sector during this decade."
Anson added: "Mike painted a compelling picture of the opportunity at GRP and it was an easy decision to make. I am looking forward to joining a small, agile team that is set for an exciting growth journey over the next few years.
"Opportunities of this breadth and scale very rarely come along in our sector and I am hugely excited by the challenge."