The deal marks 'another important milestone for GRP' according to its group chief executive, Mike Bruce
Global Risk Partners (GRP) has completed its acquisition of Marsh's UK Networks business, following regulatory approval.
The completion means that GRP controls or influences approximately £1.6bn of gross written premium (GWP) annually.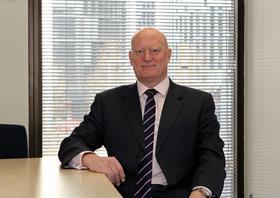 Making up the networks business are Marsh ProBroker, Bluefin Network, and Purple Partnership; including the acquired Marsh Connections, Marsh Labyrinth, and Broker2Broker (B2B).
Head of Marsh's UK Networks business, David Hopwood, joins the GRP executive and he will continue to lead the networks business under new ownership, with overall responsibility for building further growth and success for the network's 256 members and around 400 trading partners.
Commenting on the completion of the deal, GRP's group chief executive, Mike Bruce, said: "This is another important milestone for GRP, and I look forward to supporting Hopwood and his team in their drive to achieve exceptional growth and success for Hedron under our ownership."
New brand launch
Since the deal was announced in February, the business has launched its new Hedron Network brand, as well as a comprehensive and flexible new proposition.
Hopwood said: "We have had fantastic feedback from our brokers and insurer partners since introducing Hedron to them in mid-April, and I'm confident that Hedron will deliver added value to our members and drive future growth for the network."
Bruce continued: "The launch of the new brand will trigger our ambitious strategy for the business, which include plans to bring new members on board, provide new products and services for our members, and increase penetration of the network panel.
"We have had a very positive reaction from our strategic insurer partners to the deal and we expect our insurer engagement to bring further benefits to our members and their clients.
"I am confident that, very quickly, we will be able to show that GRP is the right home for this business."