The insurer's underwriting result improved by 23.4%, despite conflict and nat-cat driven losses
Global specialist insurer Hiscox has increased its underwriting result by 23.4% to $123.2m (£101m) for the first six months of the year ending at 30 June 2022 – up from $99.8m (£81.8m) in H1 2021, according to its interim results published today (3 August 2022).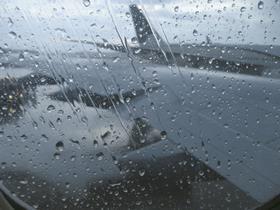 This is Hiscox's best underwriting result since 2018.
Hiscox's gross written premiums (GWP) also improved, despite foreign exchange market headwinds from a strengthening US dollar.
The group's GWP now sits at $2,649.8m (£2,172m) – up 9.2 percentage points from $2,426.2m (£1988.5m) in H1 2021.
London Market loss
In the London Market, however, the insurer's GWP dropped by 3% to $591.9m (£485.2m) – down from $609.9m (£499.9m) during the first half of 2021, due to deliberate reductions in under-priced natural catastrophe exposures.
Risks in Ukraine and Russia, including aviation, also took a toll on finance – resulting in a $34m (£27.9m) loss attributable to Hiscox London Market.
The ultimate group loss from these risks equated to $48m (£39.3m) net of resinsurance.
After absorbing the net loss from the conflict between Russia and Ukraine, Hiscox London Market's combined ratio rose to 86.1% – up from 81.7% in H1 2021.
The group, furthermore, saw an investment result loss of $214.1m (£175.5m) – compared to a profit of $61.9m (£50.7m) during the first half of 2021 – as interest rates rose, credit spends widened and equity markets sold off.
Notwithstanding the investment nosedive, Hiscox has today committed to provide insurance for ships travelling through the Ukraine grain corridor, as reported by Reuters (3 August 2022).
2023 acceleration
Aki Hussain, group chief executive at Hiscox, said: "I am pleased with the group's performance during the first half of the year as rate strengthening and disciplined growth drove much-improved underwriting profitability.
"Whilst macroeconomic and geopolitical concerns are affecting the global economic outlook, our strategy and diverse portfolio of businesses continues to create opportunity and we are well positioned to generate high quality growth and earnings.
"Our big-ticket businesses have experienced positive market conditions and our well-balanced portfolio is generating attractive returns.
"In retail, ongoing investment in technology and brand is driving growth in 2022 and is expected to accelerate in 2023."
Hiscox Retail's GWP improved 1.5% to $1,235.2m (£1012.4m) – up from $1,216.4m (£997m) in H1 2021.
Insurance Times has converted dollar amounts into pounds using an exchange rate of £1 = $1.22, which was correct as of 1 August 2022.