This partnership is part of the insurtech's expansion plans
Insurtech Trõv has partnered with electric vehicle (EV) sharing company Zoom EV.
Vehicles on the Zoom EV car sharing platform will be fully insured by Trõv while in use, therefore reducing risk for both the dealership and renter.
The partnership will use Trõv's Mobility Insurance Platform to deliver a bespoke, context-based commercial insurance programme that is managed by UK Insurance Business Solutions, which sits under the NIG brand within Direct Line Group.
The deal signals further expansion for Trõv.
Ed Axon, global head of business development at Trõv, said: "The team at Zoom EV are experienced, innovative and truly inspiring and we're delighted to match those qualities by developing a unique insurance programme that links the Trõv technology with the Zoom EV operational platform.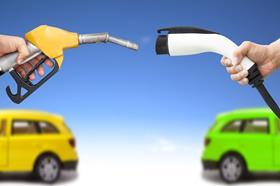 "At the same time, it has been a pleasure to support them as they do their part to fight climate change by encouraging EV use and adoption across the nation."
This follows Trõv partnering with an NIG-underwritten electric car rental service last month.
Reducing risk
Zoom EV was founded in 2018 by Greg Fairbotham; its customers include Jardine Motors Group and Lloyd's Banking Group.
Its new car share service will allow auto-dealer networks across the UK to showcase the benefits of EV ownership while also facilitating the monetisation of idle vehicles, as its technology enables dealerships to offer their inventory to interested, vetted individuals on a variable-term basis.
Fairbotham, Zoom EV's chief executive and founder, said: We're excited to work with Trõv to offer insurance to our EV sharing community.
"By reducing the risk for our users, we're eliminating yet another barrier to entry for EV adoption and taking a step towards a more sustainable future for travel in the UK."