JM Glendinning's chief executive says the acquisition is 'a textbook example' of what it wanted to achieve when JMG Group was first established
JM Glendinning Group (JMG Group) has helped facilitate the management buyout of Gloucester-based broker Brunsdon Insurance Brokers by commercial broker Butterworth Spengler for an undisclosed sum.
This is Liverpool-based Butterworth Spengler's first acquisition since becoming part of the JMG Group in March this year.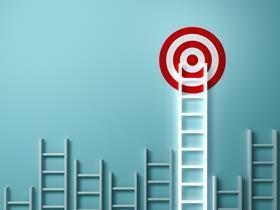 Brunsdon Insurance Brokers' existing team of 17 staff will join Butterworth Spengler's 30 employees following the deal.
Nick Houghton, JM Glendinning's chief executive, said: "This is an excellent acquisition for Butterworth Spengler and for the group.
"It's a textbook example of what we wanted to achieve when we established the JMG Group – to find insurance broker businesses with the potential and appetite to grow. We expect [this] is the first of many acquisitions for companies within our group."
In July, JMG Group purchased independent commercial broker Bickley Insurance as its first acquisition in the south of England.
Strengthening position
The JMG Group was formed in 2020 when Yorkshire-headquartered broker JM Glendinning underwent a management buyout led by Houghton, with private equity backing from growth investor Synova.
John Lacey, Butterworth Spengler's managing director, said: "Becoming part of the JMG Group has given us greater buying power, accelerated our growth and further strengthened our position in the marketplace. We expect the same success for Brunsdon Insurance as [it comes] onboard.
"[It is] a quality broker and [presents] an extremely attractive business proposition, which will enhance our commercial insurance, professional risks and specialist schemes business divisions."
Brunsdon Insurance will continue to work from its offices in Gloucester and trade under the same name. It will offer services for corporate, SME and private clients, with access to wider services through Butterworth Spengler and the group.
Neville Mills, who has been managing director at Brunsdon Insurance for six years following its management buyout in 2015, will continue to lead the business.
Mills said: "I am hugely excited to be working with Butterworth Spengler and the JMG Group in building the footprint in the south west and, of course, the growth aspirations throughout the UK.
"Being part of a top 75 broker will provide us with valuable resources and knowledge to support our client placements and opportunities to engage more with new clients. Our independence and personal approach to client relationships continues as it has done for over 85 years."