Creating an inclusive culture is one of LIIBAs strategic objectives
Broker representative body London and International Insurance Brokers' Association (LIIBA) has launched a new campaign to raise awareness about diversity and inclusion (D&I) initiatives in the London market.
The Belonging@LIIBA campaign will combine various initiatives that target younger people and those from less affluent backgrounds to help them access London market job roles.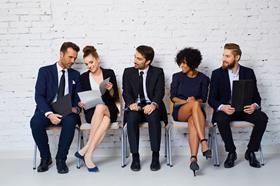 This marks the first time all D&I initiatives have been combined under a single banner overseen by LIIBA's diversity and inclusion panel. All the individual initiatives feature support from one or more of LIIBA's member broker firms.
Jacqueline Girow, LIIBA's D&I lead, said: "Creating a more inclusive culture in the London insurance market is one of our strategic objectives.
"Our members and the LIIBA team have been working hard for some years to help everyone gain access to the market and the opportunities it offers. But we felt the time had come to take a more co-ordinated and action-based approach."
Visible manifestation of brokers
To begin with, the Belonging@LIIBA section of LIIBA's website will provide information regarding LIIBA's own initiatives.
LIIBA is supporting more than 30 first and second year university students through work experience placements this summer.
Further initiatives will be added to the hub over time.
The website features a new programme from The Prince's Trust called Get into Insurance which is aimed at 18–30-year-olds.
Girow added: "Belonging@LIIBA is a banner beneath which a broad range of D&I activities can take place. It allows us to coordinate initiatives across our membership and get the most from each activity.
"It's also a visible manifestation of brokers' commitment to bring about tangible change, regardless of a firm's size."
In addition to this, there will be a STEM (science, technology, engineering, and mathematics) Learning Insurance Industry Insights week for 14 to 17 year olds.
Meanwhile, LIIBA's upReach Springboard programme is aimed at supporting 40 university undergraduates from disadvantaged backgrounds across a three-year programme.