The broker's European arm has also appointed a new chief executive
W Denis Insurance Brokers PLC – a Lloyd's of London broker has created a new European based insurance broking business in Lithuania as Brexit unfolds.
Headquartered in Leeds, the broker's move is directly in response to the UK leaving the European Union and it will also see Vida Jarašiūnaitė joining the company as the chief executive of W Denis Europe.
Managing director of W Denis, Simon Thew said: "The loss of EU wide passporting rights prevents UK insurance brokers from working directly on EU based risks, unless the broker has an appropriately authorised subsidiary in the EU.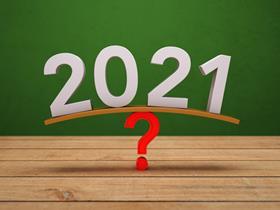 "As a result, W Denis Europe UADBB is now authorised and regulated by the Bank of Lithuania."
The broker has worked with Jarašiūnaitė previously, Thew welcomed her to the company.
It follows the UK reaching a trade deal last year in December with the EU.
Passporting
"We have already had some new large EU client opportunities presented to us and this is certainly an exciting time in the evolution of the W Denis Group, he continued.
"The insurance market has been very supportive also – Lloyd's Europe as well as European insurers have all been positive about this opportunity.
"In addition, W Denis Europe allows for the reinstatement of passporting rights throughout all EU states, and via a service agreement with our UK business, enables W Denis Group to continue working with its clients in Europe".