The trade body has also called for e-scooter insurance policies to be exempt from insurance premium tax
Biba Manifesto 2022: Broking trade association Biba has called for a basic level of compulsory public liability insurance to be applied to e-scooters, as detailed in its latest manifesto, themed around managing risk.
Following feedback from brokers, the trade body has suggested introducing a new system of identification for both e-scooters and its associated insurance.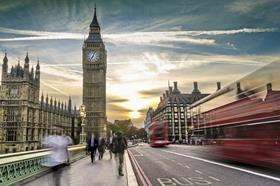 It has asked for private e-scooters to be legalised in a responsible manner that will lead to the micromobility vehicles being insured.
If legalised, Biba members advised the trade body that there is insurance capacity available to the broking sector to provide competitively priced, low level compulsory public liability insurance of £5m for privately owned e-scooters ridden by someone over the age of 16, wearing a helmet and who has taken a relevant theory test.
The Department for Transport's Public Attitudes report, last published in November 2021, found that many Brits believe mandatory insurance an effective way of holding e-scooter riders accountable.
This follows the House of Lords debating the safety and compulsory insurance of e-scooters last week flagging the speed and danger of these vehicles among vulnerable road users such as the blind and visually impared.
IPT exempt
In addition, Biba thinks that e-scooters should have basic, compulsory online training, as well as defined areas where e-scooters are permitted, which supports the implementation of insurance for these vehicles.
Biba has also recommended binding rental, fleet and private e-scooters by identical laws and regulations.
It further wants e-scooter insurance policies to be insurance premium tax (IPT) exempt, to keep premiums low.
In relation to safety, Biba flagged that e-scooters should be required to have lights, alerting devices, brakes, minimum wheel sizes and a maximum speed of 15.5 miles per hour. These factors would contribute to a lower priced insurance provision akin to Road Traffic Act (RTA) compliant moped cover, giving financial protection to both accident victim and e-scooter user.
If e-scooters were subject to compulsory RTA motor insurance more in line with motorcycles, this could lead to more expensive insurance premiums, acting as a disincentive for adopting more sustainable transport options, Biba noted.
The trade body added: "If insurance was optional, there would be insufficient take-up to provide suitable protection, to keep premiums low and to fund a compensation scheme."