The new hires form part of a planned growth trajectory following its acquisition by Markerstudy
BGL Insurance – part of Markerstudy Group – has created 100 hybrid jobs at its contact centre in Bretton, Peterborough.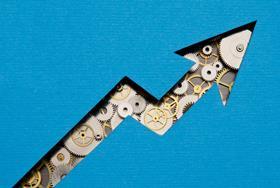 The new hybrid customer experience roles will be "pivotal" in helping the business maintain its market position and would also support the delivery of its growth, according to BGL.
These roles will be split across two of its contact centres in Peterborough and Sunderland, with new recruits delivering multi-channel customer services support.
The digital distributor of insurance is looking to expand and the new hires form part of its major growth plans that follow its £400m acquisition by Markerstudy in May this year. The insurer has delivered strong growth performance this financial year and said it hoped to grow further in 2023.
A BGL Insurance (BGLI) spokesperson told Insurance Times: "In terms of the competitive recruitment market, we are aware of this but are proud of the culture we have at BGL Insurance, making it a great place to work, so are confident we will be able to attract the right candidates to join our already talented team."
Gary Humphreys, group chief underwriting officer at Markerstudy, added: "As the integration of some group functions completes, we are exploring other value-add opportunities that our partnership can deliver.
"One such opportunity is the space available in BGLI's Peterborough and Sunderland contact centres, which provide multichannel customer service and, importantly, the potential to fulfil wider group vacancies.
"Enhancing the proposition for our six million customers will deliver the targeted additional growth in BGLI, alongside our broader expansion plans."
Many employment sectors are currently being hit with increasing job losses – for example, in Peterborough, job vacancies have hit a record high, according to the Peterborough Telegraph.
However, hybrid working could offer a solution by allowing for combined home and office working to be incorporated into job roles.