Chief executive reveals that law firm is 'absolutely exploring' how to support smaller brokers with claims
Legal firm Minster Law is currently working on a claims service proposition for brokers and MGAs "that is as bothered about protecting their indemnity spend as it is about generating income from non-fault claims", according to chief executive Shirley Woolham.
Speaking exclusively to Insurance Times, Woolham revealed that Minster Law is striving to tackle the "systemic issues that we think are facing the claims processing market" by using partnerships that are based on "transparency, collaboration and the sharing of data and insights".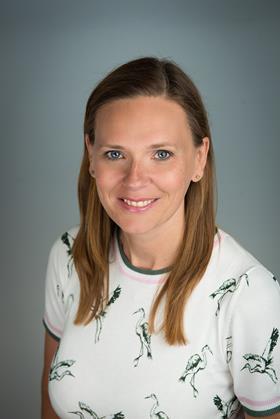 This is because Woolham believes the existing claims services market is "highly inefficient".
She explained: "No one trusts each other and as a result, everyone has to tell the same story three or four times, which can't be great for the customer experience.
"So, if you overlay Minster's transparency, one data record, collaboration and technology, that's where we're turning our attentions now. We are actively developing strategic relationships."
The end goal of this strategy is to "make sure that MGAs and brokers have access to a claims services solution that is as bothered about protecting their indemnity spend as it is about generating income from non-fault claims, which [is] really customer-centric", Woolham added.
She continued: "The need to have a more cohesive claims proposition where organisations share information, share technology to deliver a service is really important.
"The choices available to MGAs and brokers right now are reasonably limited and if you're a smaller broker, what confidence do you have that there's an organisation that really understands what smaller, growing businesses need? It is a space that we're absolutely exploring.
"The biggest challenge that MGAs in the market have is who is going to do my claims and who is going to do them well?
"We've got lots of things coming over the course of the coming months."
Exceptional cost leads to overall financial loss
Woolham revealed Minster Law's ambitions to Insurance Times in line with the publication of the firm's year-end financial results today (17 March 2022).
For the reporting period between 1 July 2020 and 30 July 2021, Minster Law recorded a profit before tax and exceptional costs of £513,000, with gross profit improving to 30.8% – compared to 29.6% in 2020.
Pre-tax profits for this period amounted to £505,000, versus £1.1m in 2020, while turnover in 2021 was £28.6m – a decrease on the £34.1m recorded in 2020.
However, after tax and an exceptional cost regarding a contractual commitment, the firm reported an overall loss of £4,228m.
Woolham is not concerned about reporting a financial loss, however.
She explained: "Minster Law specialises in developing strategic relationships with our business [partners, which] can manifest themselves in different ways.
"It can be the provision of technology and technological tools that they can use in their business environment. It can mean supporting them if they're exploring their own acquisition agenda, or it can be shielding them from risk.
"It's not unusual for us to do that, but it does have an impact on this year's ultimate [profit and loss] through an exceptional item."
Speaking more broadly on Minster Law's financial results, Woolham said: "The last two years have been chaotic for most of the UK industry across the board – Covid has affected many businesses in many ways. The results that we're presenting today are probably the biggest window into what Covid has done to our business.
"We're really pleased that despite the reducing claims volume because of lockdown, despite the introduction of the [Official Injury Claim] portal [and] as a result of our organic growth, as a result of our acquisition ambitions and as a result of all the foundations that we've laid over the last five years, we've still presented a trading profit to our shareholders.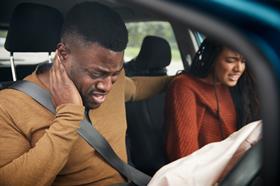 "Our balance sheet still remains strong and everything we said we were going to do, we've done."
Fixed recoverable cost changes
Alongside developing a collaborative, partnership-led claims service proposition, Woolham will also be keeping an eye on the fixed recoverable costs regime, which she said could increase this October.
The fixed costs regime sets out the amount of legal costs that can be recovered by the winning party at different stages of litigation, from pre-issue to the court hearing.
Recoverable costs are pre-determined so that all parties have certainty as to the amount of costs they can recover at different stages of litigation.
Th regime currently applies to low-value road traffic accident, employers' liability and public liability personal injury claims.
In 2019, the government conducted a consultation on the fixed costs regime, subsequently publishing its response in September 2021. This confirmed its intention to extend fixed recoverable costs to applicable claims up to £100,000.
However, Minster Law is not viewing potential changes here "as an issue", Woolham noted.
"It's certainly a big change, but we see it as a big opportunity," she said.
"We're really good at responding to change, we're really good an industrialising around stuff, so our focus now is how do we turn the challenge of an increase in the fixed fee regime into our next opportunity?"