'The upcoming months will reveal whether this trend materialises,' says director of insurance pricing
Motor premiums rose at record pace in the year to October 2023 as insurers continued to battle inflationary pressures, Pearson Ham has revealed.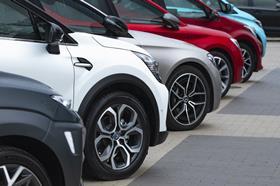 Figures published by the pricing specialist yesterday (9 November 2023) showed prices rose 48% during the period, with motorists getting an average insurance quote of £577 last month as a result.
The firm said such a rise was based off the ABI's revelation this week (8 November 2023) that the average price of motor cover between July and September 2023 was £561, up 9% from Q2 2023.
Stephen Kennedy, director of insurance pricing at Pearson Ham, said his firm's figures showed the surge of annual premiums "remains unprecedented".
"Clearly this is due to the continued inflationary challenges faced by insurers, escalating costs and delays in repair and supply chains," he added.
Stabilisation?
Pearson Ham also highlighted that one of the notable trends from the results was the differing impacts on different age groups.
For example, drivers aged over 60 have seen their insurance prices increase by 51% over the past year, while under 26's have experienced a more moderate increase of 45%.
While prices have risen, however, figures also showed that the price rise between September and October was the lowest monthly increase of 2023, with it only going up by 2.8%.
"The comparatively modest rise of 2.8% observed in October suggests a potential stabilisation in motor premium increases," Kennedy said.
"The upcoming months will reveal whether this trend materialises into an expected reduction in motor premiums."