Experienced solicitors 'no longer want the responsibilities of compliance and increasing operating costs', says chief executive
Rising professional indemnity (PI) insurance premiums are driving independent legal practitioners to become consultants for larger firms, according to UK law firm Taylor Rose MW.
Citing a Bellwether Report published in September 2021 by LexisNexis, Taylor Rose MW explained that PI insurance has increased by 30% on average amongst SME businesses, with 66% of LexisNexis' respondents highlighting that the cost of PI cover was one of the biggest threats to their firm.
At the same time, as stated by Taylor Rose MW, insurers are becoming more risk averse in areas such as conveyancing, so have been pushing up premiums to cover potentially higher payouts.
Solicitors who are working from home also pose an increased risk for insurers, particularly those working in smaller firms that may not have well established risk, compliance and quality control processes.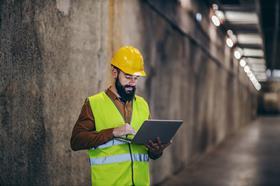 In turn, these trends are putting pressure on startups and lawyers that practice independently, causing a "marked impact on their appetite to keep operating independently", said Taylor Rose MW chief executive Adrian Jaggard.
According to the Solicitors Regulation Authority (SRA), the number of sole practitioners it regulates has dropped by 6% - from 1,966 in May 2021 to 1,849 in December 2021.
'Seeking security and freedom'
Jaggard explained: "We are seeing a lot of experienced solicitors who no longer want the responsibilities of compliance and increasing operating costs and instead are seeking the relative security and freedom of operating as consultants. This is certainly a contributing factor to the fast growth of our consultancy division."
Taylor Rose MW has more than doubled the number of consultant solicitors in its legal consultancy division within the past year.