An expert panel at BrokerFest2022 last week discussed why prevention is key in uncertain times
Businesses should take a preventative approach to the threat of cyber attacks during the ongoing Russia-Ukraine war, according to Freddy Knight, innovation director at Optimum Specialty Risks.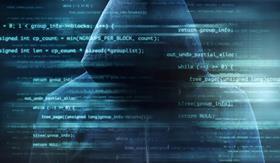 Speaking during a panel session entitled A General Market Update: What are the Latest Trends in the Cyber Space? last week (16 June 2022) at BrokerFest2022, Knight told delegates: "From an advisory perspective to small business clients, it would be much better to advise them to save their IP [Internet Protocol], use multi-factor authentication and split their backups. That way whatever happens and whatever comes down the pipeline they are in a good position."
An IP is a set of rules that controls the format of data sent through the internet or a local network.
Knight said taking a preventative approach was a reliable way to increase business safety despite the high level of uncertainty emanating from the ongoing conflict in Ukraine..
Richard Hodson, director at UK Global Broking, believed that there would be an increase in cyber risk because of technology arising from the Russia-Ukraine conflict.
"Cyber attacks that have been developed by state actors will end up in the hands of common garden criminals," he warned.
NotPetya
Ken Munro, partner at Pen Test Partners, questioned whether certain types of advanced cyber attacks could even be defended against.
He noted that the 2017 NotPetya malware incident occured "almost by accident". It saw a malicious data encryption tool inserted into a legitimate piece of software used by most of the Ukranian government and its financial institutions.
The attack is largely regarded as a politically motivated cyber attack that was deployed by Russia against Ukraine.
Munro said that protecting against certain types of cyber attack involved making yourself an unattractive target by implementing security measures: "What you can do is to make it harder, as [criminals] will go for the easy route."
Knight added: "It's those businesses that have not got their security up to date. It's those businesses that have not got the right stuff in place to protect them that are more likely to become victims."