Nick Makin, etrade business manager at NIG, tells Insurance Times about the latest developments in its etrading strategy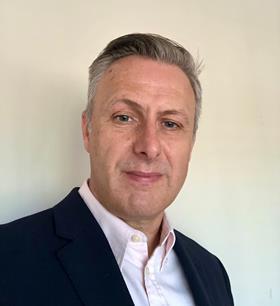 The Insurance Times Etrading Survey 2021 is now open - hundreds of brokers have already taken part and provided their feedback on their etrade partners.
While the survey is live, Insurance Times will be speaking to a wide variety of insurers that are involved in the survey, to discuss the progress they have made over the last year as well as what future etrade developments they believe will benefit brokers.
Here, Insurance Times speak to NIG's etrade business manager Nick Makin on the service factors being investigated in the annual etrading survey.
One area we are investigating in this year's survey is the quality of support available through etrading platforms. Can you provide an update on this service area?
Providing a great service for our brokers is really important to us at NIG. We have a National Etrade Centre in Peterborough with a team of dedicated underwriters who provide an expert service to brokers. All of our underwriters are empowered to make fast decisions, supporting brokers in successfully placing their clients with NIG.
They are available to assist brokers via webchat, the 'Refer to Underwriter' button, email and over the telephone. In 2020, we moved to a single webchat service across all etrading platforms, which has improved the efficiency and speed of responses to broker enquiries.
We've deployed additional support to our telephony team and used the skills and knowledge of our national sales force to handle the unprecedented increase in calls volumes, created by the hardening market, further lockdowns and business uncertainty.
As a result of this 'all hands on deck' approach we've maintained strong service levels and received positive feedback from our brokers. We've now recruited additional team members, who will join the team shortly and will enable us to build on performance going forward.
Finally, in the last year we've also launched our risk management proposition - NIG Risk Assist. This offering is available for all brokers and clients, to support managing and reducing their risks.
Another area brokers are rating is the usability and trading ease of etrading platforms they frequently use. What has NIG done around this service factor?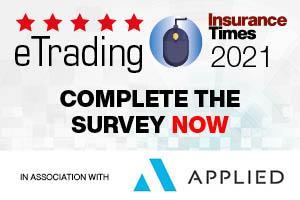 The insight we've received from previous Insurance Times etrade surveys, along with other feedback from our sales and underwriting teams, has been invaluable to us in the continuous improvement of our etrade platforms.
This feedback has been vital in ensuring that our products are fit for purpose, align with the evolution of broking strategy and suit client needs.
In response to brokers' desire to close the gap between manually and electronically traded policies, we've increased maximum sums insured for our most popular etraded products and increased underwriting authority to speed up and simplify the decision-making process.
We also conduct quarterly reviews of the question sets for each of our etrade products to ensure the questions asked are still relevant.
An important facet of etrading for brokers is the quote and buy stage and the referral process. How are you ensuring these stages are frictionless for brokers?
Feedback from our brokers has shown just how important speed to price and frictionless trading is to them. TheHub, NIG's etrading platform, has a built-in referral process, making it quick and easy for broking agents to ask questions or get support - there is also the ability to upload supporting documents. Webchat is accessible throughout the entire quote journey.
Last year, over 80% of our etrade new business quotes resulted in the business being placed with NIG and were completed without the need for a referral.
However, on the occasions where a referral is required, we provide a confirmation email for brokers at the end of the referral review period to notify them that the quote is ready to bind.
Some of the other ways that we've made things easier for brokers include providing instant documentation, support for the 'Submit to UW' software house process to reduce the need to contact us and a self-service negotiation functionality for premiums and commission.
In the 2021 etrading survey, we are asking brokers how they envisage the etrading arena to develop over the next five years. How do you see this sector developing?
The future of etrading will be driven predominately by brokers, based on their appetite for etrading more complex risks, wanting an end-to-end, self-service, online model for their agents and clients, combined with centralisation of policies.
It's clear that advancements in technology are also going to have a huge impact on etrading. Increased use of machine learning and data enrichment will mean vast improvements in etrade quote journeys and the rise of automation will reduce the need for brokers to manually answer question sets.
Technology and data improvements will also give a greater understanding of risk, resulting in more precise pricing. At NIG, we continue to explore new technology and how it can add value to our etrade offering and make things easier for our brokers.