The insurer believes that it is well positioned as lockdown unwinds
Sabre's gross written premium (GWP) dropped to £173.2m for the year ending 31 December 2020, compared to £197m in 2019, according to its full year financial results published today.
The insurer attributed this dip to the impact of reoccuring lockdowns. However, the car insurer added that subsequent restrictions implemented over the course of 2020 had a significantly lower impact than the initial lockdown in March.
Profit after tax was also down at £39.8m – a drop from the £45.7m recorded for the previous year.
Its core operating ratio of 75.3% was down from 73.4% last year, but this was in line with its long-term target.
The insurer believes that its "focused and disciplined" approach in 2020, as well as its longer term strategy, leaves the business well positioned as the coronavirus lockdown unwinds, claims frequency benefits recede and regulatory developments get underway.
Geoff Carter, chief executive of Sabre, said: "The impact of Covid-19 has been well publicised and I'm proud of how Sabre has performed through the pandemic. The strength and simplicity of our business model means we have been able to support all of our stakeholders.
"Having maintained our business's fundamental strengths and focus during this period, we believe we are now well positioned to take advantage of anticipated growth opportunities without undermining our margin targets."
Resolutely focused
Carter explained that throughout the disruption of the pandemic, Sabre has remained "resolutely focused" on its long-term strategy of prioritising underwriting profitability over premium volume.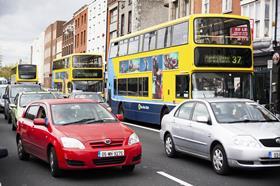 The insurer maintained a disciplined approach to pricing throughout 2020, with rate increases in excess of 10% during the year. It said that detailed pricing models reduced the impact of the Covid-19 pandemic later last year. The business also supported customers with a focused temporary rate discount.
Sabre's dividend was increased to 21.2p per share, up from 12.8p the previous year, and its post-dividend solvency ratio of 155% sits comfortably within its preferred capital range.
Carter continued: "This has delivered a strong level of profitability and allows us to provide our investors with another attractive proposed dividend payment of 11.7p per share."
All staff remained on full pay last year and Sabre did not make use of government support.
"We have maintained strong dividend flows to our shareholders, retained all staff on full salaries and continued to award pay raises," Carter said. "We supported customers by [the] relaxation of certain policy conditions and focused temporary price discounts to reflect likely claims savings.
"I would like to thank all my colleagues for their continued dedication to the business that has allowed us to deliver these results and look forward with confidence."