The insurer's COR also saw a slight raise last year, albeit within its targeted range
Sabre Insurance Group has reported that its gross written premium (GWP) for 2021 reached £169.3m, slightly down from 2020's figure of £173.2m, according to its 2021 year-end financial results, published on 22 March 2022.
The motor insurer attributed this slight decline to high levels of claim inflation, alongside a strategic decision to not underfund its portfolio.
Sabre Insurance chief executive Geoff Carter told Insurance Times: "Our target is max profitability over volume. That's our clear differentiated mindset.
"After several years of gritting our teeth and sticking to our profitability over volume strategy, our discipline is paying off. We have turned the page as we enter 2022 and are now entering a far more exciting chapter."
The motor insurer's combined operating ratio (COR) for 2021 also rose to reach 79.4%, compared to a 2020 figure of 75.3%.
Carter explained that this was within the group's target of 80% and that he was comfortable with the business' COR for 2021.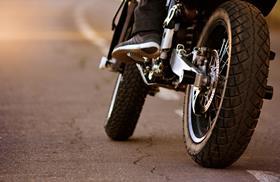 "That was the higher end of our corridor, but still within it, which is the key thing for us," he said.
Sabre Insurance's profit after tax for 2021 was £30.1m, a decrease from the previous year's figure of £39.8m.
Outlook for 2022
Despite a challenging period still influenced by the Covid-19 pandemic, Carter was optimistic regarding the insurer's outlook for this year.
"We expect to see very significant growth this year," he explained, estimating GWP growth of £40m for 2022.
Sabre Insurance also recently entered the motorbike and taxi service markets through new partnerships, which Carter said would contribute to the firm's growth.
The group partnered with MCE Insurance and Bennetts on the motorbike insurance front, as well as teamed up with Freeway Insurance Services to enter the taxi market.
"On car, we'll be balancing growth with bringing down our COR and we will try to find the optimum point for that," he explained.
"On our new bike and taxi products, we anticipate some growth strain because we'll have all the new claims on the books but no prior year reserve releases coming through."
He added: "All of our partners have quite strong growth ambitions and we're more than happy to go on that journey and support them as much as we can.
"Supporting them will still involve writing within our 80% COR target. We're not going to go all out for growth, but we'll take as much business as we can write within that target."
When identifying partners to enter these new markets with, Carter said Sabre Insurance had defined criteria that potential partners must be of a certain size and operate with "deep market expertise within their sectors".
Responding to the market
Carter explained that Sabre Insurance had taken a "disciplined approach" towards pricing throughout last year by increasing rates in line with claims costs.
He said: "Perhaps uniquely in the market, we believe we've fully covered and continue to cover claims inflation [with price increases].
"We've been able to grow our car portfolio despite the fact that we've been covering very high levels of claims inflation."