Although Biba backs the appeal ruling, more clarity is still needed within the industry
The Association of British Insurers (ABI) and the British Insurance Brokers' Association (Biba) have backed today's Supreme Court ruling on the appeals resulting from the business interruption (BI) insurance test case.
The appeals were brought by the FCA, Hiscox Action Group (HAG) and six of the eight insurers that were involved in the initial High Court test case; this first instance judgment was handed down in September 2020.
Huw Evans, ABI director general, said: "Insurers have supported this fast-track legal process every step of the way and we welcome the clarity that the judgment will bring to a number of complex issues.
"Today's judgment represents the final step in the appeal process."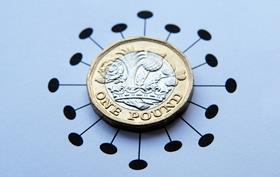 Continuing to work together
Evans pointed out that the insurance industry expects to pay out over £1.8bn in Covid-19 related claims across a range of products, including business interruption policies.
"Customers who have made claims that are affected by the test case will be contacted by their insurer to discuss what the judgment means for their claim," he continued.
"All valid claims will be settled as soon as possible and, in many cases, the process of settling claims has begun. Some payments have already been made where valid business interruption claims have not been impacted by the test case ruling.
"We recognise this has been a particularly difficult time for many small businesses and naturally regret the Covid-19 restrictions have led to disputes with some customers.
"We will continue to work together as an industry to ensure customers have the clarity they need when it comes to what they can expect from their business insurance policies."
Welcome, but…
Meanwhile Biba's chief executive Steve White said that the Supreme Court ruling in favour of the FCA is "good news for many businesses".
However, he added: "Though the judgement is welcome, it does not detract from the need for the insurance sector to provide greater clarity about the operation of cover.
"We will be taking the time to study the judgment in detail and will provide guidance to our members on what it means for them and their customers.
"The application of Covid-19 as a peril in relation to business interruption insurance is a highly complex matter, which is why, from the outset, we welcomed the FCA intervention in bringing this test case and the ultimate clarity the judgment now brings.
"What is needed now is for insurers to act swiftly to settle claims fairly and to clearly communicate the next steps in the process with brokers to allow them to help and advise their customers."
White said that looking forward, the UK needs a long-term solution to help businesses and people cope financially with any future pandemics.
"Biba is committed to working across industry and government to help deliver this," he added.