The regulator says it is looking 'forward to an open conversation' with employees about union representation
Trade union Unite the Union, which is fighting to represent staff employed by the FCA, has suspended a planned two-day strike, which was scheduled for 5 and 6 July 2022.
The union will instead engage with the FCA's management in a consultation process.
The planned industrial action was over the failure of the FCA to recognise Unite as an independent, trade union representative for the regulator's employees. The trade union said that "staff at the FCA had no voice and no choice but to resort to industrial action to be heard at work".
It added: "Recognition will give all colleagues the best platform possible to campaign on pay and conditions."
A Unite spokesperson told Insurance Times: "Unite has suspended the next strike action in order to engage with the FCA consultation on staff representation.
"Unite representatives are working tirelessly to ensure that the FCA's 'colleague voice' process results in a fair vote on independent union recognition. Only trade union recognition will give all colleagues the voice they so clearly need at the FCA."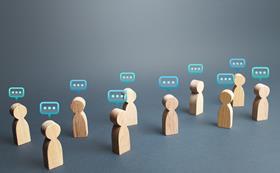 As a result of its planned participation in the consultation process, Unite advised all its FCA members via its website to work normally from 27 June 2022 onwards, including on the planned strike days.
The online note said: "Following extensive consultation [between] colleagues and Unite, pausing industrial action now seems the best way for us to move forward with the next stage of the campaign in a constructive and collaborative manner to achieve our aims."
Open conversation
An FCA spokesperson told Insurance Times: "We have been notified that Unite the Union has decided to suspend industrial action. As a result, the strike action planned for 5 and 6 July will not now take place.
"While we're of course pleased that industrial action has been suspended, we respect the strength of feeling expressed by [the] colleagues involved.
"We look forward now to an open conversation with all our colleagues about how their voice is heard, so we can take account of and respond to the diverse range of views we're proud of at the FCA."
However, the threat of strike action has not been completely eliminated - Unite added that it has "a mandate to continue industrial action until the end of October", however it believes this step is "always a last resort".