The consultancy predicts global revenues are likely to pass £16.5bn by 2023
The worldwide revenues earned by MGA, MGU and other delegated underwriting authority groups increased by 21.7% to $15.23bn (£12.61bn) before adjusting for inflation in 2021, according to an updated ranking and analysis by insurance marketing consultancy Insuramore.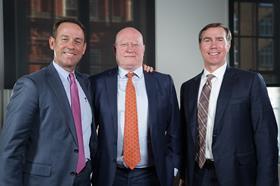 This increase is ahead of the growth rate of the world's insurance broking sector which, as reported by the consultancy earlier in 7 June 2022, is believed to have advanced in value by almost 12.5% in 2021.
Insuramore therefore predicted that global revenues for the MGA sector are likely to pass $20bn (£16.5bn) by 2023, with premiums worth more than $160bn (£132bn).
Technology uplift
Looking at the rankings by total revenue, Brown and Brown was ranked first in 2021 – having recently acquired Global Risk Partners (GRP) and Orchid Underwriters.
Following Brown and Brown, in descending order, were Gallagher, Ryan Specialty Group, Amwins and Truist Insurance Holdings.
Exactly 59 of the top 300 groups in the 2021 rankings were broker-owned, 26 were insurer-owned and the remaining 215 were independent – although many of these were backed by private equity firms.
Among insurer-owned groups, Insuramore stated that Munich Re generated the highest revenue from proprietary MGA business last year.
Hagerty, meanwhile, was the largest independent group.
Most of the top 300 MGA groups were based in the US (165), followed by the UK (54), the Netherlands (12), South Africa (11) and Germany (11).
Over 20 of the top 300 are believed to have more than doubled their income since 2020.
Most MGA groups with triple-digital annual growth have achieved the increase through leveraging new technology – like home insurer Luko.
Markel, however, has divested its main MGA interests by selling Velocity Risk to Oaktree Capital Management and Volante Global to Acrisure.