Richard Skingle and Paul Stead join UK General's commercial division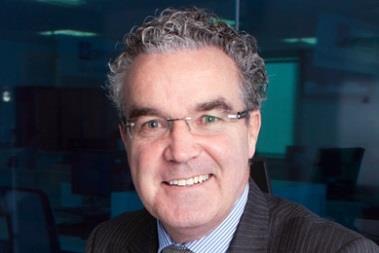 One Commercial, the commercial managing general agency (MGA) subsidiary of UK General, has made two senior hires from RSA and Direct Line as it plans to expand its portfolio.
Richard Skingle has joined as finance director from Direct Line Group (DLG), where he was head of finance for the international division, while Paul Stead has been appointed as the technical underwriting director. He was previously at RSA.
The MGA, which received approval to be regulated as a separate entity on 4 November, is also planning to launch three new products in the first quarter of 2016 as it expands its portfolio.
One Commercial managing director Mike Keating (pictured) said the MGA was also in talks with insurers about securing additional capacity following its approval as a Lloyd's coverholder.
The MGA will also consider non-standard products and as it looks to develop its niche offering.
Keating told Insurance Times: "One Commercial will provide a combination of SME comparative products and niche SME products to the independent broker community.
"We will continue to play in the mainstream. As part of the strategy we will develop more into the non-mainstream so we get that combination and widen our proposition."
Following feedback from brokers, the MGA is also planning to develop its e-trade offering.
Keating said: "Brokers see that as an area which will become prevalent and they feel we can develop that."
One Commercial writes products that range from fleet and commercial combined to property owners. Its policies are backed by XL Catlin and ProSight.
Over the past two years the MGA has reduced the number of independent brokers it deals with to 600 from 1,800 and has also withdrawn from a number of "unprofitable" businesses lines.
But Keating said the MGA had experienced 8% underlying growth over the past twelve months.
Back in October 2014, Keating revealed that MGA would close agencies with brokers who traded little with the MGA or outside of its risk appetite.
Cancellation of agencies was also based around the data it had on business conversion rates, quotations and volume of enquiries.
Keating said: "We did have a natural resting place potentially at 400 or 450 [agencies]. But because I am getting activity from the 600 I am not going to hostage myself just to get to 400."