Rootham says recent acquisitions give Howden wider geographical coverage and additional specialisms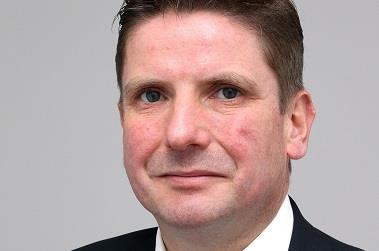 The completed acquisition of Perkins Slade by Howden was the "missing piece" in the broker's growth plans joint Howden UK retail managing director Stuart Rootham has said.
Howden's purchase of the Birmingham-based broker last month follows the major acquisition of RK Harrison (RKH), Care Home Insurance Services and Powell Bateson.
The acquisitions give Howden UK geographical cover over most of the UK - from Scotland to Liverpool, Leeds, Wakefield, Birmingham, London and the Brighton in the South East.
Perkins Slade also gives Howden additional specialisms in sports and recreation.
Rootham said that Howden would now focus on integration, maintaining client numbers, service levels and growing the different divisions.
The broker is also interested in making bolt-on acquisitions and is on a recruitment drive to hire more people.
But Rootham did not completely rule out opening more offices to cover the Manchester or East Anglian regions, or making further acquisitions in the future.
He told Insurance Times: "Perkins Slade was the missing piece in the middle. We have a really solid foundation, fantastic specialisms and regional footprint.
"What we do with it now is to make the most of what we have got – making sure we are still giving excellent service and continue to be a marketing led broker that can continue its organic growth.
"We are certainly on the look-out for people who are looking for a credible alternative to the largest players - where we are more nimble and entrepreneurial.
"We don't need to transform ourselves from an acquirer to a grower – it is already in our DNA. Because we have been quite active, we want to make sure we can get that momentum continuing on pure organic growth."
From the 1 October, RKH will become fully integrated into the Howden Group legal entity.
RKH Specialty the international wholesale division, Howden UK and RKH Reinsurance Brokers will all sit under the Howden UK Group, which is led by Dominic Collins.
A number of brands will still retain the RKH name, including private wealth, RKH Specialty and RKH Reinsurance Brokers.
Within Howden UK there will be three divisions: the professional indemnity - led by Simon Lakey, UK retail which is led by Rootham and Chris Evans and Marine which is headed up by John Hanrahan.
In their roles Rootham and Evans are responsible for private wealth, which includes high-net-worth, rural, fine art and specie, and commercial, which comprises corporate, schemes and trade credit.