Andrew Bailey says implementing capital rules is his biggest task this year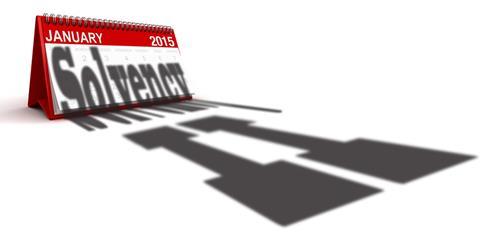 PRA chief executive Andrew Bailey believes UK insurers need more time to comply with Solvency II, Reuters reports.
He thinks UK insurers could be at a disadvantage compared with those based in the eurozone.
Speaking at the Reuters Financial Regulation Summit last week, Bailey also said that implementing Solvency II will be his biggest task this year.
Solvency II, a new capital regime for all of Europe's insurers, will come into force on 1 January next year.
Solvency II uses real and projected interest rates to calculate the level of capital needed. Differences between Sterling and euro interest rates could mean that eurozone insurers have lower capital requirements under the new regime.
Reuters quoted Bailey as saying: "The issue we have got is we have had quite a big shift down in the risk-free interest rate curves and that affects capital requirements under Solvency II."
He added: "I would prefer it if everybody was done on the same basis, frankly.
"We can't have one set of firms benefiting from one set of treatments and another set benefit from a slightly different set of treatments."
Solvency II allows regulators to grant firms relief for up to 16 years to help them make the transition to the new capital rules.
Reuters said some UK insurers will only meet Solvency II requirements with this relief factored in.
Bailey said: "As long the risk-free curves remain where they are then firms will be making greater use of the transitional capital structure in Solvency II than they thought they would."