Laurence Moorse has now effectively sold 200,000 Quindell shares to US lender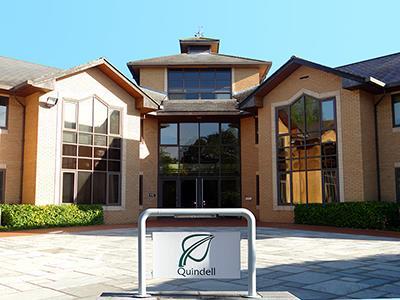 Quindell group finance director Laurence Moorse has terminated his share deal with lender Equities First Holdings (EFH) by not paying a margin call.
This follows a similar move by former Quindell chairman Rob Terry after he stepped down from the company last week.
By walking away from the deal, Moorse waived his right to buy back the 200,000 shares he transferred to EFH in the controversial share loan deal that he, Terry and former non-executive director Steve Scott entered on 5 November.
This means Moorse has effectively sold 200,000 shares to EFH. Moorse will now keep the £168,714 loan he received from EFH under the deal, and EFH will keep the 200,000 Quindell shares.
Moorse now owns 1,046,666 Quindell shares, equivalent to 0.24% of the total shares in issue.
Under the EFH agreement, Moorse, Terry and Scott transferred Quindell shares to the lender in return for loans. They would then buy back the shares after two years.
The deal was structured so that if Quindell's average share price over three days fell below 70p, the directors would have to pay margin calls – transfer more money or shares to EFH to make up the shortfall in the share value.
Failure to pay the margin call terminates the deal.
The deal was controversial because when first announced, it was billed as the directors buying Quindell shares using a loan. The company issued a clarification on 10 November showing that the directors had in fact transferred more shares to EFH than they had bought with the loans they received. The clarification caused Quindell's share price to plummet.
Moorse is due to step down from Quindell's board at the company's 2015 annual general meeting. He will then remain at the company for a further year to "effect an orderly handover".