Shares in the claims management company closed at 41.5p on Friday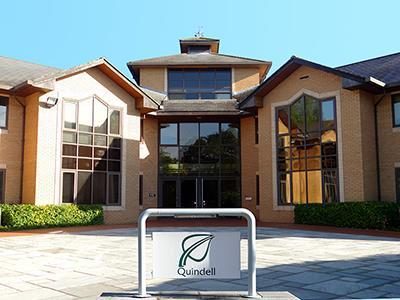 Quindell's stand-in chairman is searching for a new stock market sponsor, according to the Sunday Times.
David Currie, who stepped in last month to replace ousted founder Rob Terry, is understood to have approached several City stockbrokers recently about taking over the role of nominated adviser from Cenkos Securities. Without a nominated adviser, Quindell's shares will have to be suspended.
Quindell's shares have been in freefall since April, when Gotham City Research published a report that labelled the claims management company as "a country club built on quicksand".
Shares in the AIM-listed company, which was worth as much as £2.7bn earlier this year, closed at 41.5p on Friday to value it at £180m.
It is understood that Currie wants to make a clean break from the claims management firm's tainted past.
Canaccord Genuity formally quit as joint broker to Quindell last month, leaving Cenkos as the company's City sponsor.
Currie has aponited PwC to review the company's accounting and cash generation. He said the move was a "natural next step to give additional support to the board's confidence in the business".