Z/Yen's Insurtech Academy will look at technologies such as blockchain, big data and robotics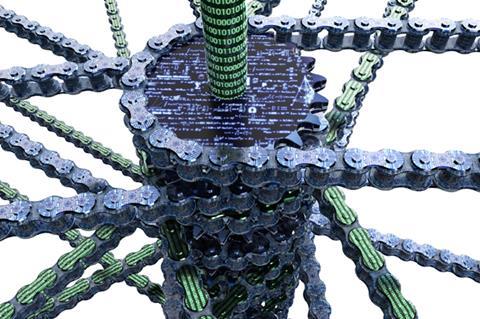 Think tank Z/Yen has launched an insurtech research facility that will look at how technologies such as blockchain, the internet of things (IoT), big data and artificial intelligence (AI) can enhance wholesale and retail insurance and reinsurance.
Sponsored by corporate services firm PwC, the Insurtech Academy will develop technical proof of concepts of insurance applications of new technologies.
It will also find evidence-based examples of where technology does not work for the industry, give training and demonstrations, and engage with stakeholders through meetings and events.
The project comes following a Z/Yen and corporate service firm PwC study into the benefits of blockchain for the insurance industry.
Z/Yen executive chairman Michael Minelli said: "The global insurance community is thinking ahead sensibly about a combination of new technologies that could transform the way we do business with clients, rather than just leaping on the blockchain bandwagon."
Participants in the study suggested that the industry should take a collaborative approach for implementing new technologies in three areas – placement and contract lifecycle, know your customer, anti money laundering and claims management.
PwC financial services blockchain leader Steve Webb said: "The results of the 2016 survey and our ongoing discussions with clients demonstrate there is real interest from the Insurance community in Insurtech and particularly in blockchain (MDL).
"One of the key characteristics of this technology is that benefits accrue from the network effect improving the interaction between multiple parties."
PwC insurance sector leader Jonathan Howe added: "The use of new technologies has the potential to transform the insurance industry, addressing many of the problems it has faced and enabling a true focus on the customer.
"Insurtech, whether driven by traditional insurers, new entrants or startups, provides the opportunity for the insurance industry to re-establish its role as a force for good in society."