Broker Network unveils 2016 batteplan with ex-RSA chief as new insurer boss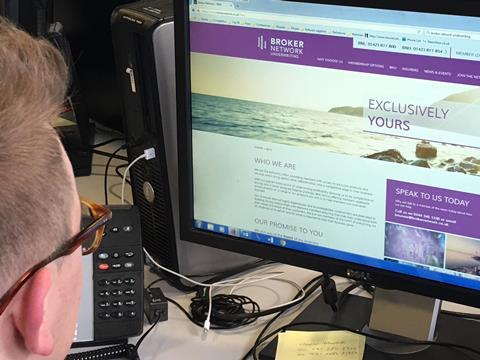 Broker Network will use its revamped managing general agency to drive growth in 2016, says newly appointed insurer relations director Dan McNally.
Broker Network unveiled a revamp of its new managing general agency, called Broker Network Underwriting (BNU), in October.
The UK's largest network has been working with Ageas, ACE and QBE to develop specially designed policy wordings for BNU EXTRA.
And today, McNally said that by "utilising a dynamic MGA in BNU" the network can boost membership numbers and drive sales growth.
Revealing his battleplan for the network, McNally, who previously ran RSA's regional business in Scotland and Northern Ireland, said growth will also be driven by developing more exclusive products for its members; boosting broker's choice of products to e-trade; and, finally, to strengthen the network's relationship with its key insurer partners.
Over the past six months Broker Network has turbocharged its e-trade offering to brokers, releasing a slew of fresh products.
McNally's appointment is being widely viewed as a big boost for Broker Network, which in 2012 lost the UK's largest insurer, Aviva, from its panel as a preferred partner in a disagreement over the profitability of the arrangement.
McNally said: "Our long-term relationships with the Network's insurer partners can leverage the deep insight we have into our members' wants and needs; and our ability to provide exclusive and bespoke services via our in-house capabilities can meet those needs and help to power growth for both members and the Network."
Broker Network chief executive Andy Fairchild said: "It's fantastic to have Dan on board. The relationship with our strategic insurer partners is on an extremely positive footing and we have a strong foundation that we can build upon this year by negotiating better deals.
"Over the past six months we have developed and launched over 30 e-trade products alongside a number of our strategic partner insurers and systems providers, OGI, Acturis and SSP. Countrywide gross written premium also broke £100m, which is a great first for us."