Brit-backed Horizon aims to work with more than 150 provincial brokers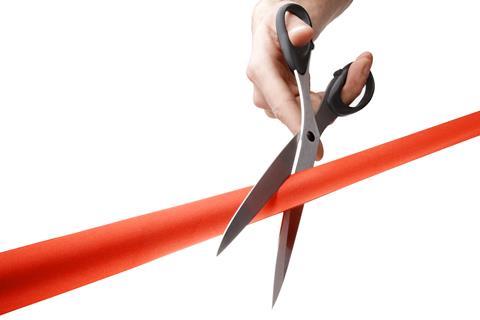 Former Omega chief executive Richard Pexton has launched a mid- and high-net-worth home underwriting agency staffed with underwriters from RSA-owned Oak Underwriting.
Pexton told Insurance Times he expects the new agency, called Horizon, to become a "significant industry player" in the high- and mid-net-worth homeowners market within two to three years.
Pexton led the London-listed Omega until its sale to fellow Lloyd's insurer Canopius in 2012. Horizon, of which he is the biggest shareholder, is his first new insurance venture since then.
Brit-backed
Horizon is backed by capacity from Lloyd's insurer Brit's Syndicate 2987 and plans to distribute its policies through more than 150 smaller provincial brokers in the UK.
Brokers will be able to access all of Horizon's mid-net-worth products and some of its high-net-worth ones through an online click-and-buy system that they can access from anywhere at any time.
The company says quotes and policy documents can be available within 10 minutes.
More complex products with higher values can be transacted more traditionally over the phone or email.
Pexton chairs the new company. Former Oak underwriting director Calvin Owen is managing director and Paul Davies, who left Oak in 2013, is Horizon's finance director.
Sterling Insurance regional development manager Mike Webley, formerly Oak's portfolio team leader, is now associate director of broker development at Horizon.
Oak's former head of underwriting Duncan Bassett is now Horizon's associate director of underwriting.
The team also includes underwriters Nicole Moorwood, Katie White and Daniel Atkinson, all formerly of Oak.
Horizon will initially operate as an appointed representative of Lloyd's broker Lonmar Global Risks, but Pexton expects Horizon to have its own full FCA authorisation within its first year of operation.
The venture is funded by private high net worth individuals, including Pexton.
Untapped potential
Horizon aims to set itself apart by being simple for brokers to access. Pexton estimates that the high-net worth household insurance market in the UK is worth well in excess of £1bn of gross written premium (GWP), but only £600m to £650m is currently being written.
He said: "People representing at least £300m to £500m of premium are buying the wrong product," he said.
Part of the reason, he contended, is that brokers are steering clear of high- and mid-net worth business because they feel it is difficult to deal with. But he believes the click-and-buy system and simplified product set will solve that problem.
Pexton said: "The high net worth market has had a perception of being old-fashioned and clunky with massive detail. This is not about that."
He added: "We have simplified the products. The products are very transparent. They are very clean and clear to understand."
He also argues that Horizon's service will set it apart from its rivals. For example the company will offer a choice of loss adjusters from a six-strong panel.
Pexton said: "We think we will deliver far superior service to the current market."
Join the debate at our Insurance Times London Market Forum on LinkedIn