The pilots already have individual third party cover of £5m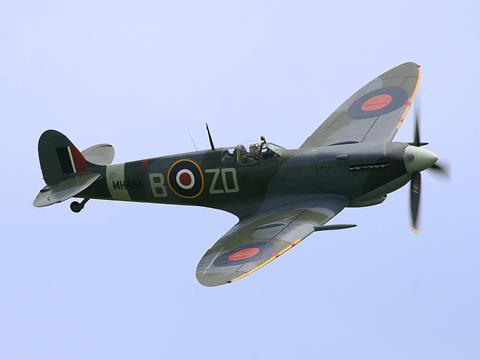 A Battle of Britain commemoration has been cancelled after pilots were told they needed third party cover of £250m, at a premium of around £50,000.
The flypast was scheduled to involve 20 spitfires flown over London, however the insurance repercussions from the Shoreham air disaster has caused it to be cancelled, The Telegraph reports.
Event organiser Paul Beaver said: "We had started the planning in March, and had applied to the Civil Aviation Authority and even the Prime Minister to get the go-ahead.
"But after Shoreham we took soundings from an insurance expert who advises the air shows, and he said the feedback he was getting from underwriters was that we would need to take out £250m of insurance cover, which made the whole thing untenable."
Organisers of the event had carefully planned the route, ensuring that there were places to land throughout should one of the planes get in to difficulty.
Normally, each individual plane owner's aircraft insurance, which has third party cover of £5m, is enough to cover an event such as this.
Beaver added: "I really hope the underwriters take a pragmatic view when the air show season starts next year, because if they don't it will make life very difficult."