SSP says the recent job losses are against a backdrop of a company that is investing for positive change.
The insurance software firm is undergoing a restructure which will result in job losses.
SSP says around 25 staff are at risk in the UK, with around 30 to 40 expected to leave in total once voluntary redundancy is taken into account.
However, the SSP team has grown by more than 100 in the past two years with roles across engineering, managed service, support and consultancy.
Customers can be assured that the changes are part of an investment to leave the company in a strong position.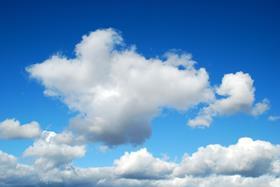 Advancing SSP's cloud-based offering is a major part of the firm's plans
SSP said today: "It is of course a matter of regret that we will be losing a number of valued colleagues as part of this restructure, but it is important to be clear that the overall context in which the changes are being made is positive for SSP and its customers.
"Over the last 2-3 years SSP's board of directors and financial sponsors have significantly increased the level of investment being made in the software, infrastructure and team that under-pins the service that SSP provides to its customers.
"SSP's new Cloud service, operating in partnership with Amazon Web Services, is up and running. Two new customers are now live on SSP Cloud-based software.
"Their implementation took hours rather than months to complete, and they are benefiting from market leading service availability and resilience."
Elsewhere at SSP, the software firm stressed it is signing up more customers 'than in any other year to date', with insurers reaping the benefits of extended services.
Broker commitment
For brokes, the SSP Broking platform is well advanced, and the full customer upgrade to cloud will take place in early 2019.
SSP added: "The UK broking / trading market is a key part of our business, which is why internally we call our programme of work to enhance service and deliver our new SSP Broking platform "Heartland".
"We were disappointed that our score in Insurance Times' last eTrading survey didn't show improvement over previous years, but are pleased that in the most recent survey of SSP broker customers (October '18), responses showed improvements in scores and overall sentiment across every aspect of our service."