Ashwin Mistry says commission-chasing brokers bring "shame" on the industry and should be punished
Brokers who chase higher commissions from insurers should be stripped of their chartered status, according to the chairman of Brokerbility.
Ashwin Mistry said more should be done to stamp out the "shameful" practice, which would hit the paying public in the pocket, with the higher commissions passed on by the insurer through higher policy premiums to recover their costs.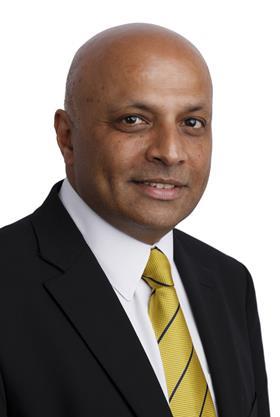 During a period of dual pricing and unrated insurers attracting negative headlines, Mistry said commission-chasing brokers were highly damaging to the reputation of the industry.
"It's a shame on the whole industry and the profession that the behaviour is tolerated," said Mistry.
"The majority of brokers involved in the profession have been working very hard over the past few years to regain public trust and it is a central theme of the CII.
"The chartered movement was to identify and distinguish firms meeting high standards set by the CII thereby enabling end customers to readily identify accredited organisations.
"When organisations purporting to be working to those aims break some fundamental rules, and put self-interest ahead of customer outcome, then they should be stripped of the prestigious acholade. It will send a strong statement to the market and others thinking of doing the same thing."
Brokers have previously said that what some describe as commission-chasing is actually good general business practice of putting a book of business out to tender and accepting the best offer.
But there is precedent for regulators taking action when a firm's actions are to the detriment of consumers. The FCA last December handed Bluefin a £4m fine for driving business towards its parent company.
Mistry said his network would not allow members to conduct such practices and that authorities with the power to punish should be asking more questions to ensure customers are not losing out.
On commission levels in particular he called for greater levels of transparency on the amount brokers are asking from insurers to identify bad practice in the industry.
"If a consumer can ask how much you earn, then the market should be able to ask what levels of commission you demanded on your tender document," Mistry said.
Commission ban warning
Keith Richards, managing director of engagement at the CII, did not rule out stripping brokers guilty of chasing higher commissions of their chartered status, but clarified this would only be done after a full investigation in partnership with the FCA.
But he did send a stern warning to the industry as a whole that brokers must be careful in how they deal with insurers to prevent commissions being banned.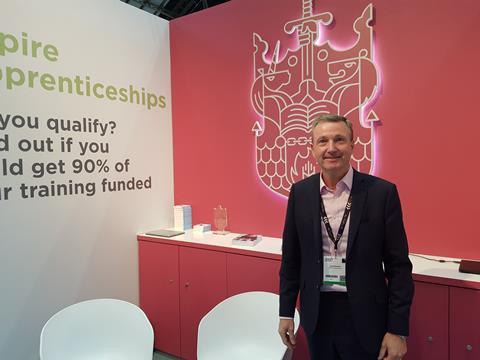 "The whole market needs to be very conscious of the fact that regulators generally have concerns about commission leading to ultimate bias or conflicts of interest for the end consumer, let alone increased costs," he said.
"Particularly the general insurance market needs to wake up to what happened in the financial advice market, where commissions were banned. If we're not careful a similar action could be taken by regulators to remove what they see as poor practice to consumer detriment."
The only time in which asking for increased commission might be permissible, Richards added, was where the broker offers the insurer certain cost efficiencies, balancing out the increased costs of commission.
But Richards warned brokers should be wary of "pushing commission issues too far up the agenda" of the regulator.
He added: "Whilst commission plays its role we do need to be very conscious that this is an area that has been under scrutiny by the regulator and remains so.
"If we don't demonstrate a different set of behaviours regulators will feel no option but to impose regulatory sanction to eliminate the risk.
"So if the market values the benefit of commission it needs to understand that the wrong set of behaviours will drive regulatory intervention, which will affect the whole market."
Subscribers read more
Briefing: Bluefin scandal is the tip of the iceberg - brokers should be worried