Chief executive Normand says strategic review under way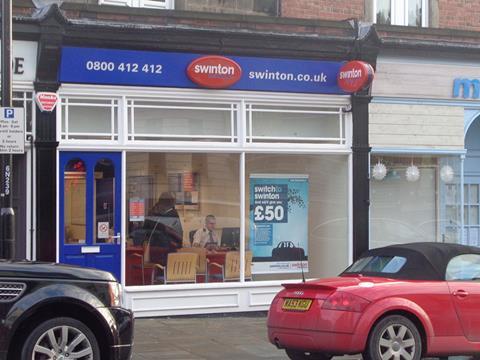 Swinton Insurance reported slightly lower pretax profit and turnover for 2014 in what it said was "a year of transition".
And new chief executive Gilles Normand said the company is conducting a strategic review, and hinted that there may be further changes management changes at the Covéa-owned high street broker.
Operating profit slipped to £24.2m in the year to last December from £25.5m in 2013. Turnover fell to £285m from £304.7m.
Live core policies were unchanged at 2.2 milllion.
Profit after tax rose by 49% to £20.9m after taking into account dividend income from subsidiaries.
Normand said the results reflected significant capital investment in IT during the year. He added that the slide in turnover reflected "an extremely competitive market with considerable downward pressure on average premiums".
"These figures represent a creditable performance in the context of a highly competitive market and a year of transition for Swinton. Although new business was written at a lower margin, it is pleasing to note that renewal rates held up well.
Normand, who replaced fellow Frenchman Christophe Bardet at the start of 2015, said the evolution of Swinton would continue, and indicated there would be further changes to senior management.
"We have already re-assigned some executive responsibilities and made a number of significant hires. We are also conducting a strategic review, the outcome of which will be made known in due course. However, with a strong balance sheet and the full backing of our parent company, I know we can take a long-term view and plan for the future with confidence."