High street revamp follow strategic review of the business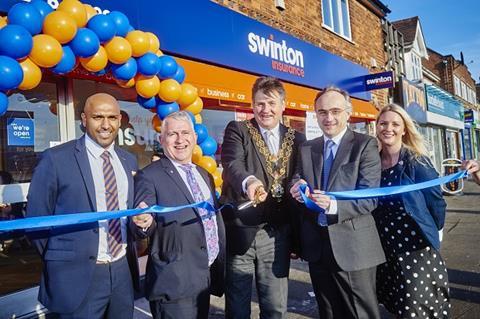 Broking Group Swinton has opened two newly-refurbished branches as it continues an overhaul of its high-street presence.
The offices in Kent and West Midlands (pictured) are the second and third set of branches that have been refurbished under the scheme.
The high street revamp follows a strategic review of the business which Swinton has said will result in "significant investment" across the broker's channels and services.
The Preston branch was chosen as the first office to undergo a facelift in June.
The newly-kitted out offices are designed make insurance buying a more positive experience.
The new features include a reception area that allows customers to relax with a coffee while browsing products, comfortable furniture and private spaces.
Swinton chief executive Gilles Normand said: "We are committed to delivering outstanding service to our customers, whether they choose to interact with us in person, online or over the telephone. By investing in the transformation of our Maidstone and Sheldon branches, we have created a modern, welcoming experience for our customers, as well as a great place for our colleagues to work."
"Preston was the first of our high street network to undergo a transformation back in June, and feedback from our customer and colleagues there has been fantastic. Unveiling these two new-look branches rounds off a significant year for Swinton Insurance and we can look forward to 2017, our 60th anniversary year, with renewed confidence."
In the last six months, Swinton has announced the move of its head office and contact centre to a new development in Greater Manchester.
It has also completed the move of its retail business to a new single IT platform, CDL Strata, replacing several legacy systems.